Complete Story

03/13/2014
Optimizing Distributor Profitability: Best Practices to a Stronger Bottom Line
F. Barry Lawrence, Ph.D., Senthil Gunasekaran, Pradip Krishnadevarajan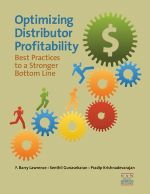 There are 47 best practices in Optimizing Distributor Profitability: Best Practices to a Stronger Bottom Line and all were developed from actual experiences of 84 real wholesale distribution firms across our industry. This groundbreaking research study is not academic modeling or theory; it is a powerful weapon for you to use to enhance your shareholder value.
---
Bookstore
Tim Horan, Steve Deist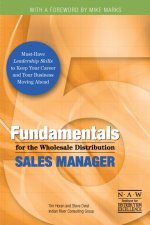 This book, by Tim Horan and Steve Deist, offers a practical but powerful approach for taking your sales force to the next level. It includes key concepts, practical ideas, and real-world stories taken from the front lines of wholesale distribution. This book will give you the essential leadership skills to keep your career and your business moving ahead and performing at higher levels.