Complete Story

03/13/2014
Value Creation Strategies for Wholesaler-Distributors
Steve Deist, Mike Marks, Mike Emerson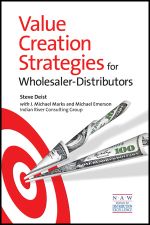 In Value Creation Strategies for Wholesaler-Distributors, authors Steve Deist, Mike Marks, and Mike Emerson provide highly actionable insights about how wholesaler-distributors can use a market-driven strategy to increase enterprise value for customers and shareholders.
---
Bookstore
Senthil Gunasekaran, Pradip Krishnadevarajan, F. Barry Lawrence, Ph.D.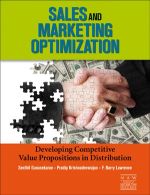 Sales and Marketing Optimization: Developing Competitive Value Propositions in Distribution is a first-of-its-kind, best practices study that focuses on aligning customer needs, sales force priorities, and wholesaler-distributor objectives to maximize value creation.