Complete Story

10/04/2012
Steve McClatchy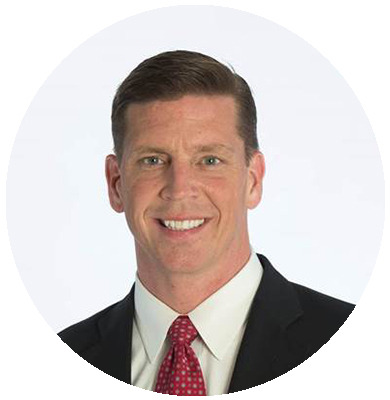 Steve is a keynote speaker, workshop leader and author of the New York Times Bestseller Decide: Work Smarter, Reduce Your Stress & Lead by Example. Decide has enjoyed global success and has been translated into 10 languages including Chinese, Russian, Japanese, and Spanish. Steve has spoken before thousands of audiences on the topics of leadership, performance, personal growth, and work/life engagement.
His client list includes the NFL, Google, Pfizer, Microsoft, Disney, NBC Universal, Accenture, John Deere, Under Armour, Wells Fargo and Campbell's Soup. He is a frequent guest lecturer at Harvard and Wharton. He has appeared on ABC, CBS, Fox News, NBC's Today Show and has been quoted in The Wall Street Journal, Fast Company, Entrepreneur and Investor's Business Daily. Steve's passion is for continual improvement and believes that when we stop learning, gaining experience and achieving goals we stop living. Steve is best known for his passion, sense of humor and energetic personality. You will be captivated, motivated and truly inspired by his unique and practical approach to effectiveness and success.
---
Bookstore
Mary C. Kelly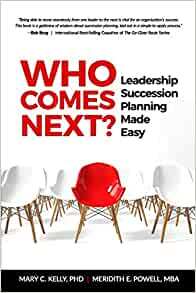 Leaders leave. It's inevitable. It might even happen today. Are you prepared?
Every organization needs a plan for leadership succession, but few leaders know how to start the process. WHO COMES NEXT? solves that problem and easily guides you through the steps of creating and implementing a viable succession plan.

This essential guidebook simplifies the process and gives you the tools you need to build and activate your leadership succession. You'll find a comprehensive action plan, a library of all the tools needed to develop and sustain your plan, and a resource guide. You'll learn how to:

Communicate with customers about the change
Identify talent gaps in your succession plan
Decide which succession planning model to adapt
Find your next generation of leadership within your organization
Handle the unique emotional complexities of succession in a family-owned business

Whether you are part of a small, family business, a Fortune 500 company or a non-profit, you need to start now by answering the question: WHO COMES NEXT?