Complete Story

10/31/2022
046. The People Productivity Equation: How to Practice No Surprise Management
Instructor: Kathryn Newton, Ph.D.
Level of Complexity: Foundational
8:00 AM - 9:30 AM
In this workshop, Kathy will share a systems approach to maintaining a productive work environment for your employees and learn how to beat the "great resignation." In 2022, only 24% of Americans believe their managers had their best interests at heart. Learn why no-surprise Management (Incl HR) (Incl HR) is important to change that viewpoint with key leadership skills. This course will help you manage ongoing change and conflict, as well as provide you with the best training tools for advancing your workforce. Lastly, you will discover the number 1 reason employees quit their managers and how the biggest decision you make can prevent that.
---
Bookstore
Sean Glaze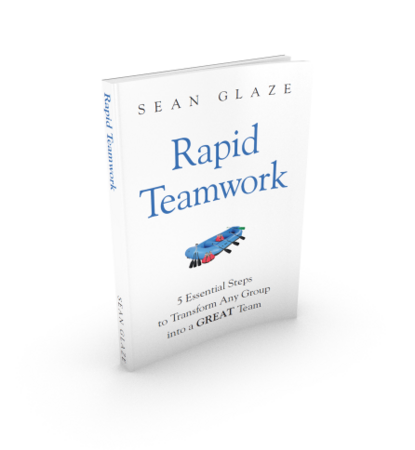 In modern organizations, there seems to be a revolving door of new projects and new teammates. The challenge is seldom about strategy. Leaders struggle because they don't have a process for bringing diverse individuals together as a collaborative team.
Rapid Teamwork tells the story of Greg Sharpe, a manager whose team has been underachieving and struggling with a few issues.
What he and his executive team experience during an unusual rafting retreat is a lesson on how to become a more productive team quickly – creating a more unified workforce.