Complete Story

10/28/2022
020. Customer Pricing & Profitability
Instructor: Colin Dees (New to UID)
Level of Complexity: Intermediate
8:00 AM - 11:30 AM
In this workshop Colin will cover the concepts associated with a fresh assessment of current customer pricing setup and management structure including techniques in using relevant data for planning, controlling, and decision-making are taught. Colin will also do a deep dive into understanding customer and product segmentation, how to more effectively assign or allocate pricing and margins, developing strong practices for setting up a price matrix and learning about industry best practices. Excel and Data Analytics will be used throughout the workshop, highlighting the importance of these in practical application.
---
Bookstore
Jon Schreibfeder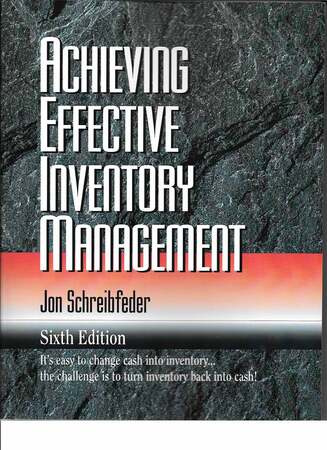 Achieving Effective Inventory Management, 6th Edition, based on our most recent research and up-to-date "best practices", provides a complete guide for managing a large and often troublesome asset: inventory.
The economic challenges facing distributors today have resulted in EIM conducting a thorough review and update of the entire 5th edition. This update, coupled with discussions regarding the impact and adjustments that the current economic challenges have produced in all areas of inventory management, has produced our new 6th edition.
This book helps you achieve the goal of effective inventory management — to meet or exceed customers' expectations of product availability with the amount of each item that will maximize your organization's net profits or minimize its total inventory investment.