Complete Story

02/22/2022
Manufacturing and Distribution Intel Engine
Sam Richter, CSP, CPAE
To win in business, sales, prospecting, and networking you must do your homework. Yet you most likely waste hours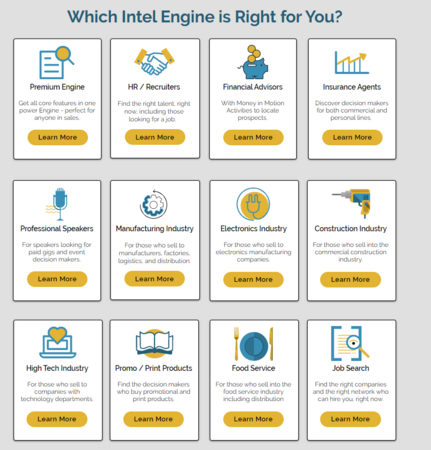 searching online trying to locate opportunities and learn about companies, people, and what they care about. STOP IT! ​
Cut your information-gathering time from minutes to seconds.​
Find the right decision maker, at a time when they are interested in hearing your message.​
Discover new opportunities, research competitors and markets, and ensure relevant value in every business meeting, networking event, and sales call.
---
Bookstore
Todd Cohen, CSP
In my book you will learn:

The three qualities people need to sell well: passion, integrity, and confidence
How powerful personal value propositions help us get what we want
The selling skills we all have–and don't realize
How to turn a firm "no" into an enthusiastic "yes"
Simple ways to get our friends to sell for us
The hidden sales opportunities in every conversation