Complete Story

01/25/2022
Mary Kelly, PhD, CSP, Commander, US Navy (ret)
Mary is an internationally renowned author and keynote speaker on leadership, productivity, and business growth. In 21 years as a Navy intelligence and logistics officer, Mary trained more than 40,000 military and civilian personnel.

She has spent 25 years active in the Navy leading multi-national teams throughout Asia. She was an intelligence officer specializing in Asia and Russia, an HR director, a chief of police, and a professor at the Naval Academy. Her Ph.D. is in economics, and she specializes in development. Mary is the author of 11 books on business growth and leadership.
---
Bookstore
Tim Horan, Steve Deist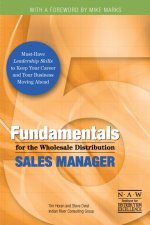 This book, by Tim Horan and Steve Deist, offers a practical but powerful approach for taking your sales force to the next level. It includes key concepts, practical ideas, and real-world stories taken from the front lines of wholesale distribution. This book will give you the essential leadership skills to keep your career and your business moving ahead and performing at higher levels.