Complete Story

12/01/2021
Steve Yastrow
Steve Yastrow is the author of three books, Ditch the Pitch, We: The Ideal Customer Relationship and Brand Harmony.
Management guru Tom Peters said, "When Steve Yastrow writes, I pay close attention." Seth Godin wrote that Ditch the Pitch "gives salespeople the courage to be human." Steve's in-depth, real-world experience advising hundreds of companies and organizations inform his practical, proven approach to driving business results. He has been a keynote speaker for more than 20 years, speaking to hundreds of organizations. He is a former senior marketing executive with Hyatt Hotels and is now president of his own consulting firm, Yastrow & Company.
---
Bookstore
Gail Alofsin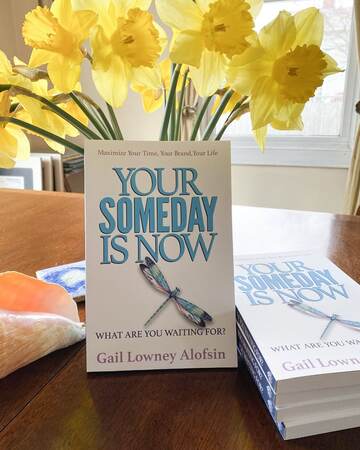 Experience meets the classroom as Gail merges the worlds of work, university, non-profit, personal branding, and work/life integration creating a book that focuses on YOUR best YOU! Jam-packed with practical and inspiring advice from both Gail and over 100 business professionals, she had the privilege of interviewing.
100% of sales are donated. Over $40,000 has been raised for local and international non-profits through sales of the book.