Complete Story

10/12/2021
046. Decoding Your Customers! Perfecting the Customer Experience in Four Simple Steps
Instructor: Jeff Havens (New to UID)
Level of Complexity: Intermediate
8:00 AM - 9:30 AM
Decoding Your Customers: Perfecting the Customer Experience in Four Simple Steps will provide you with a comprehensive, straightforward, and entertaining explanation for how to win hearts and minds. Jeff takes a vastly different approach by concentrating on the human behaviors that have brought the customer experience to where it is today, then synthesizes those behaviors into four simple realities that provide a clear vision for how to move forward. Decoding Your Customers will answer why customers behave the way they do and how you can meet their needs – not only today, but into the foreseeable future as well. You'll walk away with a better understanding of customer psychology and how to adjust your business accordingly. Jeff will give you serious solutions in a seriously funny way. It turns out that crafting a winning customer experience strategy isn't as scary or unpredictable as others may have made it seem.
---
Bookstore
Gail Alofsin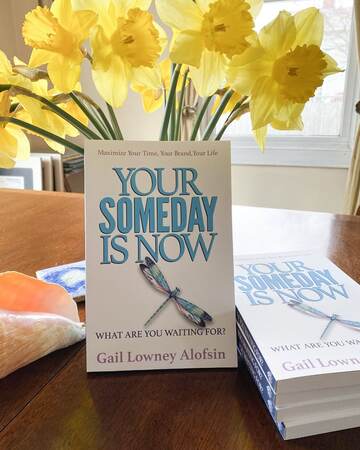 Experience meets the classroom as Gail merges the worlds of work, university, non-profit, personal branding, and work/life integration creating a book that focuses on YOUR best YOU! Jam-packed with practical and inspiring advice from both Gail and over 100 business professionals, she had the privilege of interviewing.
100% of sales are donated. Over $40,000 has been raised for local and international non-profits through sales of the book.