Complete Story

10/11/2021
017. What Really Matters… for Executive Leadership
Instructor: Joe Ellers
Level of Complexity: Advanced
8:00 AM - 11:30 AM
The recent social and economic crises which have gripped the world have only strengthened the need for clarity at the top levels of every organization. Possibly the most important question facing every business leader is the question: Where do I focus the efforts of our organization?
While there are definitely "artistic" elements of leadership, most organizations that are successful over-time (and generations) rely on processes. In this program, we will look at the specific areas where both clarity and cohesion are required to overcome current obstacles such as Strategy, Goals, and Metrics.
By the end of the session, the participants will have a draft plan that they can bring back to their organization.
---
Bookstore
Colleen Stanley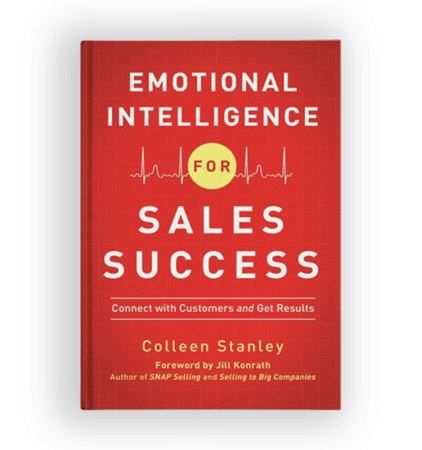 In Emotional Intelligence for Sales Success, you'll learn how to increase impulse control for better questioning and listening, which EI skills are related to likability and trust, how empathy leads to bigger sales conversations and more effective solutions, how emotional intelligence can improve prospecting efforts, which EI skills are most common among top sales producers, and much more.
Customers can get product information and price comparisons online. The true differentiator between you and a bot is your ability to deftly solve problems and build relationships. From business development to closing the deal, emotional intelligence will drive your performance - and your success.