Complete Story

10/11/2021
001. Pre-Call Planning Tactical Offense Clinic
Instructor: Don Buttrey
Level of Complexity: Foundational
8:30 AM - 11:45 AM
This clinic will teach sales professionals how to prepare and execute highly effective, consultative customer interactions. Salespeople can improve call success by this powerful pre-call planning process. Each attendee will receive a pre-call planning tool and prepare for an actual upcoming call during the clinic for immediate application! The will to win is not nearly as important as the will to prepare to win! The days of 'winging it' are over. Customers want professional salespeople who are focused and prepared. Sales interactions in a shop, across the desk, face-to-face, and on the phone are where sales are won or lost every day. Standardize your pre-call planning and customer interaction process with this 'hands-on' clinic!
---
Bookstore
Colleen Stanley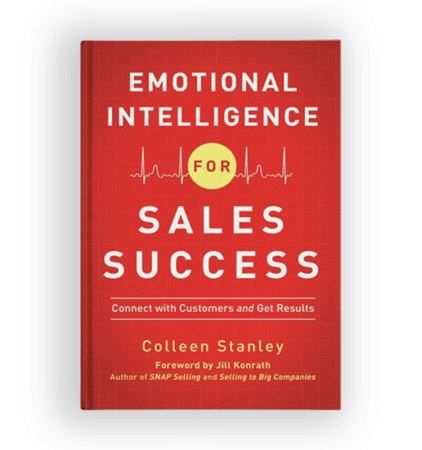 In Emotional Intelligence for Sales Success, you'll learn how to increase impulse control for better questioning and listening, which EI skills are related to likability and trust, how empathy leads to bigger sales conversations and more effective solutions, how emotional intelligence can improve prospecting efforts, which EI skills are most common among top sales producers, and much more.
Customers can get product information and price comparisons online. The true differentiator between you and a bot is your ability to deftly solve problems and build relationships. From business development to closing the deal, emotional intelligence will drive your performance - and your success.