Complete Story

01/11/2021
022. Facing the Forces of Change in Distribution
Instructor: Mike Marks
Level of Complexity: Advanced
1:10 – 2:40 p.m.
The pandemic has accelerated many of the industry forces already in play for distribution. Mike will share innovative and best practices from those distributors who are ahead of the disruptions. Change creates opportunities for those firms not hostage to their own history. The course will include specific change management processes for both small and large firms along with multiple links to support further participant research. It will share several insights from the new NAW study, Facing the Forces of Change: Innovate to Dominate by Mark Dancer, another of the NAW Research Fellows.
---
Bookstore
Mike Marks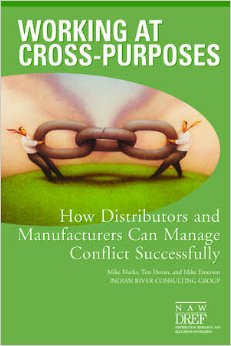 It takes a long time to develop good distributor-supplier relationships; unfortunately, it only takes a short time to destroy them. Best seller Working at Cross-Purposes, written by Mike Marks, Tim Horan, and Mike Emerson, takes a look at what really drives these relationships, how often they go bad, and why.