Complete Story

01/11/2021
007. A New Way to Look at Your Brand: Crafting a Story Your Customers Care About
Instructor: Steve Yastrow
Level of Complexity: Foundational to Advanced
3:10 – 4:00 p.m.
Why are most marketing messages ignored? Because companies communicate information that isn't important to customers, in formats that don't connect with customers. In this course, Steve will describe how your customers think in stories, not in bullet points. And the stories your customers care about most are stories about themselves, not about you. Steve will teach you that "your brand is not what you say you are, it's what your customers think you are," and describe ways to craft customer-centered brand stories that will motivate customers to want to do business with you – and not with your competition.
---
Bookstore
Tim Horan, Steve Deist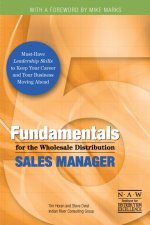 This book, by Tim Horan and Steve Deist, offers a practical but powerful approach for taking your sales force to the next level. It includes key concepts, practical ideas, and real-world stories taken from the front lines of wholesale distribution. This book will give you the essential leadership skills to keep your career and your business moving ahead and performing at higher levels.