Complete Story

01/21/2020
Coaching for Sales Success
Tom Reilly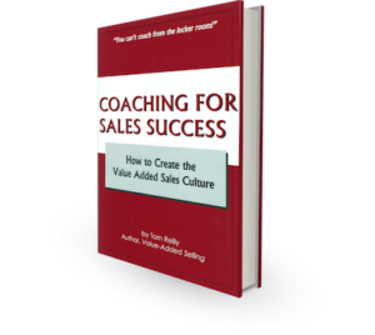 Coaching for Sales Success provides sales managers with a model for building the value added sales culture. As they read this book, they learn to think, plan, and execute strategically.
This book begins with a culture-building exercise to help sales managers develop a core focus. Each chapter builds on the previous chapter, as it helps sales managers construct a value added sales management infrastructure around this core focus.
By the time sales managers complete reading this book, they will have completed a strategic planning exercise to guide their sales organizations to success. The last section in this book offers sixteen follow-up training exercises to help sales managers prepare their salespeople for the rigors of Value-Added Selling.
These are the main topics in this book:
* Create the value added sales culture
* Hire the right people
* Set goals that motivate
* Train your salespeople for success
* Pay for performance
* Motivate your salespeople
* Coach your salespeople to success
* Coach your team to succeed
---
Bookstore
Mark Dancer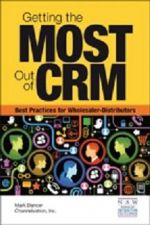 Experienced wholesaler-distributors say CRM (Customer Relationship Management) is fast becoming a standard practice. More than that, it's becoming an essential tool for managing a high-performing distribution sales organization.