Complete Story

01/21/2020
Value-Added Selling (4th Edition)
Paul Reilly, Tom Reilly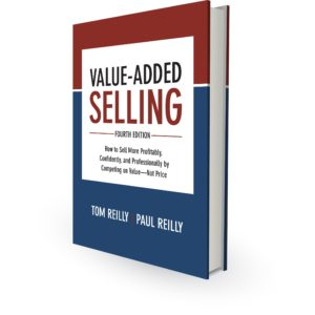 "Value" is about more than just price. Good salespeople understand that and know what differentiates their products from that of competitors. In the first edition of Value-Added Selling, industry guru Tom Reilly tackled the most common problem that salespeople faced: overcoming customer concerns about pricing. That book went on to become the global, go-to guide for value-added selling. Since then, the industry–and the world―has changed dramatically. Developments in technology, including price comparison apps and search engines, now provide consumers with more information than ever, making it much harder to value and sell your product. Additionally, millennials, who now comprise the largest population in the workforce, prefer to do things differently than prior generations. This updated fourth edition of Reilly's classic guide examines the latest trends and technology that have impacted the market and provides expert advice on leveraging current technology to increase sales.


Value-Added Selling, 4th Edition offers proven strategies and tactics to help you not only close more sales but improve repeat business without compromising on price. You'll learn how to anticipate the needs, wants, and concerns of buyers from the very beginning of the sales process. The book shows how to compete more profitably by selling value, not price.
---
Bookstore
Skip Weisman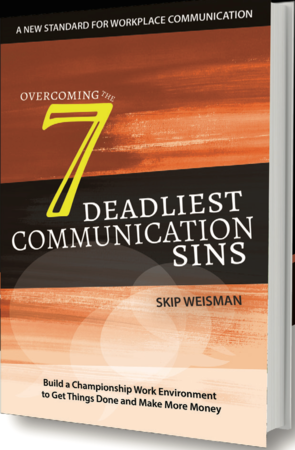 Communication is the cause of every success, failure and frustration. Don't you think it's vital to get it right? Just because we've been communicating since we were in our mother's wombs you think you know how to communicate.
This book will show you where you're getting it right and where you're missing the mark. You will learn the seven most common and most damaging communication mistakes that lead to endless workplace drama, toxic work environments, low accountability, poor attitudes and poor performance individually and organizationally. These communication mistakes are at the core of your employee retention issues, if you are struggling with them in this low unemployment economy.