Complete Story

10/18/2019
Beth Ziesenis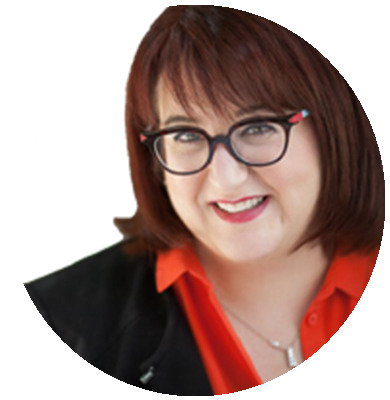 Beth Z is your New Nerdy Best Friend…Author. Speaker. Nerd.
Since her first Motorola RAZR flip phone, Beth Z has made a verb out of the word "nerd."
Beth Z returns to UID year after year to help you filter through thousands of apps, gadgets, widgets and doodads to find the perfect free and bargain technology tools for work and home.
Although the only real trophy she ever won was for making perfect French fries at McDonald's in high school, Beth Z has been featured on Best Speaker lists. It's a thing. She has also achieved the highest earned designation in the speaking industry when she became a Certified Speaking Professional. It's also a thing.
Beth Z has written a whole shelf of books on apps and has spoken to more than 100 thousand audience members, including hundreds at UID. And if you're puzzling over why she goes by "Beth Z"... it's because she only finds about three people a year who can pronounce her last name.
---
Bookstore
Jaynie L Smith
Think you know your company's competitive advantage? Think again.
Why should I do business with you … and not your competitor?
Whether you are a retailer, manufacturer, distributor, or service provider – if you cannot effectively answer this question, you may be missing the opportunity to maximize your potential customer base, client retention and margins.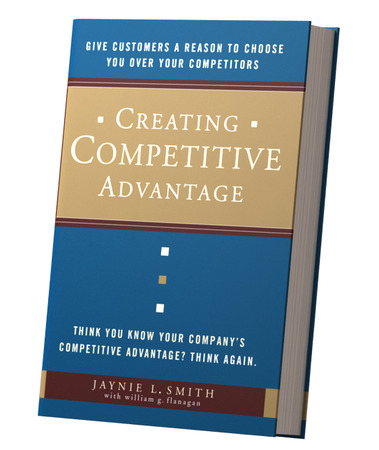 The five fatal flaws of most companies:
• They don't have a competitive advantage but think they do.
• They have a competitive advantage but don't know what it is – so they lower prices instead.
• They know what their competitive advantage is but neglect to consistently and effectively tell clients and prospects.
• They mistake "strengths" for competitive advantages.
• They don't concentrate on competitive advantages when making strategic and operational decisions.
Creating Competitive Advantage reveals that identifying and touting competitive advantages – based on your customer's perspective – is statistically proven to help your company's marketing and sales teams close more deals, at higher margins, and stay miles ahead of the competition.

Buy Now