Complete Story

10/18/2019
Jamie Turner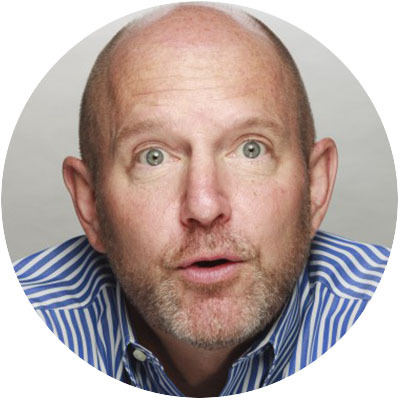 Jamie is an internationally recognized author, speaker, and network TV news contributor who has worked with The Coca-Cola Company, AT&T, Holiday Inn, and other global brands.
Jamie Turner is an internationally recognized speaker, author, and CEO who is a recipient of the Socialnomics "Top Keynote Speaker" award (along with Tony Robbins, Ariana Huffington, and Richard Branson).
You may have seen Jamie in Forbes, Inc., Entrepreneur, Business Insider or the Wall Street Journal. He's also a regular guest on CNN and HLN where he contributes segments on marketing, persuasion, and leadership. He is an adjunct professor at both Emory University and the University of Texas and has been profiled in the world's best-selling advertising textbook.
Jamie is the co-author of several essential business books including How to Make Money with Social Media; Go Mobile; and Digital Marketing Growth Hacks. He is the founder of 60SecondMarketer.com and has a new YouTube series called IN:60 which is available on YouTube. If you'd like to find find out more about having Jamie speak at your next event, click through to JamieTurner.Live.
---
Bookstore
Mary C. Kelly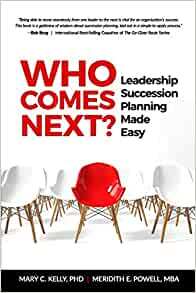 Leaders leave. It's inevitable. It might even happen today. Are you prepared? Every organization needs a plan for leadership succession, but few leaders know how to start the process. WHO COMES NEXT? solves that problem and easily guides you through the steps of creating and implementing a viable succession plan.
This essential guidebook simplifies the process and gives you the tools you need to build and activate your leadership succession. You'll find a comprehensive action plan, a library of all the tools needed to develop and sustain your plan, and a resource guide. You'll learn how to:
Communicate with customers about the change
Identify talent gaps in your succession plan
Decide which succession planning model to adapt
Find the next generation of leadership within your organization
Handle the unique emotional complexities of succession in a family-owned business
Whether you are part of a small, family business, a Fortune 500 company, or a non-profit, you need to start now by answering the question: WHO COMES NEXT?