Complete Story

10/11/2019
033 Negotiation Skills for Distributors (Part 1) (Full)
Presenter: Michael Schatzki
Date: Tuesday, March 10, 2020

Time: 8:00-11:30 am

Level of Complexity: Intermediate
Course Description: This course teaches you how to improve your bottom-line profitability. The focus is on sales, purchasing and other negotiations that will have a measurable impact on your profits. The Negotiation Dynamics System provides a powerful set of tools that will give you a real negotiating edge while at the same time maintaining positive, long-term relationships. Taking Part 2 of this course is highly recommended.
Learning Objectives:
Apply settlement range concepts to negotiate a win/win outcome
Integrate problem-solving into the negotiat­ing pro­cess
Manage risk in order to get a better deal without losing an agreement
Use added value and differentiation as the keys to successful negotiation
Recognize and learn how to counter negotiating tactics
Michael has been Principal of Negotiation Dynamics® for more than 25 years. He has designed and delivered hundreds of sales negotiation seminars for businesses and organizations in the United States, Asia, Europe, the Middle East, and South America. Plus, as a practicing negotiator, he consults with clients, helping them navigate and succeed with their most challenging negotiations.
---
Bookstore
Tom Reilly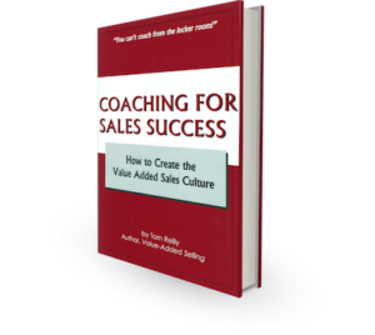 Coaching for Sales Success provides sales managers with a model for building the value added sales culture. As they read this book, they learn to think, plan, and execute strategically.
This book begins with a culture-building exercise to help sales managers develop a core focus. Each chapter builds on the previous chapter, as it helps sales managers construct a value added sales management infrastructure around this core focus.
By the time sales managers complete reading this book, they will have completed a strategic planning exercise to guide their sales organizations to success. The last section in this book offers sixteen follow-up training exercises to help sales managers prepare their salespeople for the rigors of Value-Added Selling.
These are the main topics in this book:
* Create the value added sales culture
* Hire the right people
* Set goals that motivate
* Train your salespeople for success
* Pay for performance
* Motivate your salespeople
* Coach your salespeople to success
* Coach your team to succeed