Complete Story

10/11/2019
038 Leaders are Not Born. They are Built!
Randy Disharoon
Date: Tuesday, March 10, 2020

Time: 1:00-4:30 pm

Level of Complexity: Intermediate
Course Description: In this course, participants will learn the four phases of leadership development: Build Within; Build Around; Build Up; Build Out.
Learning Objectives:
Upon completion of this course, you will know how to:
Tap into your core passion and unleash your full potential as a leader
Chart a career roadmap that sets you on your best path to success
Employ the keys to creating a culture of empowerment and winning
Harness the process and power of effective communication
Elevate your and your team's and company's performance to breakthrough levels
Randy has an extensive background in both distribution and manufacturing makes him uniquely qualified to address the issues that both types of organizations face in today's market environment.
---
Bookstore
Tom Reilly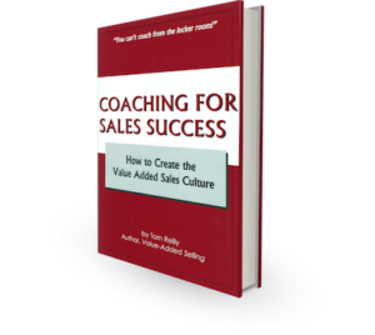 Coaching for Sales Success provides sales managers with a model for building the value added sales culture. As they read this book, they learn to think, plan, and execute strategically.
This book begins with a culture-building exercise to help sales managers develop a core focus. Each chapter builds on the previous chapter, as it helps sales managers construct a value added sales management infrastructure around this core focus.
By the time sales managers complete reading this book, they will have completed a strategic planning exercise to guide their sales organizations to success. The last section in this book offers sixteen follow-up training exercises to help sales managers prepare their salespeople for the rigors of Value-Added Selling.
These are the main topics in this book:
* Create the value added sales culture
* Hire the right people
* Set goals that motivate
* Train your salespeople for success
* Pay for performance
* Motivate your salespeople
* Coach your salespeople to success
* Coach your team to succeed