Complete Story

10/11/2019
038 Leaders are Not Born. They are Built! (Full)
Randy Disharoon
Date: Tuesday, March 10, 2020

Time: 1:00-4:30 pm

Level of Complexity: Intermediate
Course Description: In this course, participants will learn the four phases of leadership development: Build Within; Build Around; Build Up; Build Out.
Learning Objectives:
Upon completion of this course, you will know how to:
Tap into your core passion and unleash your full potential as a leader
Chart a career roadmap that sets you on your best path to success
Employ the keys to creating a culture of empowerment and winning
Harness the process and power of effective communication
Elevate your and your team's and company's performance to breakthrough levels
Randy has an extensive background in both distribution and manufacturing makes him uniquely qualified to address the issues that both types of organizations face in today's market environment.
---
Bookstore
Mary Kelly, PhD, Commander, US Navy (ret)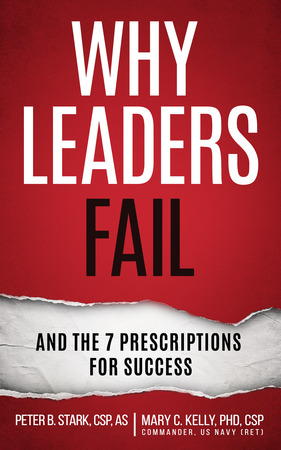 Why do so many leaders fail, and what do the best do differently?
Whether you're in your first year of leadership or your 20th, Why Leaders Fail is a must read for aspiring leaders who know they need to be constantly learning, improving, and developing their leadership skills.
Gain insight into behaviors that may be sabotaging the loyalty of your direct reports.
Identify the barriers undermining your team's ability to get things done.
Understand why your top talent may not be performing up to their potential.
Gain tools to help you align team goals with the organizational mission.
Gain awareness of how you are perceived by your direct reports, peers, and supervisors.
49 actionable prescriptions for success.
Facilitate an environment where employees can grow and develop to their full potential.
Free access to a personalized leadership assessment to identify your leadership strengths and weaknesses.