Complete Story

03/13/2014
Effective Sales Incentive Design for Distributors: What's the Right Plan?
Mike Emerson, Steve Deist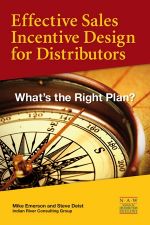 Effective Sales Incentive Design for Distributors: What's the Right Plan? is designed for top wholesale distribution executives and sales managers who are looking for the answer to this question: "How can I get my sales reps to just do what I want them to do?"
---
Bookstore
Dr. Kiki Ramsey
Get Courageous Now, is for women who are tired of letting fear rule their lives. It's for those women who want more and know they deserve more but don't know where to start. And it's for those women who need to understand their worth and their capability to make a difference in this world regardless of where they've been or where they're going. Now you can start down the path to claiming the courage that's buried deep inside you and make your life everything you want it to be. As a licensed social worker, speaker, wife, mom, coach and mentor, Kiki is known for dedicating her life to empowering women to overcome their fears and fulfill their purpose in life.

Through delving into her own challenging life story, she has uncovered a way to overcome her fears and find her life's purpose. Now it's her turn to help you do the same… In Get Courageous Now, you will learn: • The paralyzing effects of fear and how to overcome them • How much your fear is costing you every single day • The 8 major fears that are holding you back • The true meaning of P.U.R.P.O.S.E. and how to discover the purpose in your life and much more Every chapter includes powerful exercises to help you to dig deep and move you forward on your journey to living courageously. By applying the tips and strategies you'll find in Get Courageous Now, you'll be able to embrace your beauty inside and out, develop your courage, enhance your relationships, and live your life with passion. If you're ready to leave behind your fears and reclaim the life you were meant to live, it's time for you to Get Courageous Now!