Complete Story

10/08/2012
Pam Krivda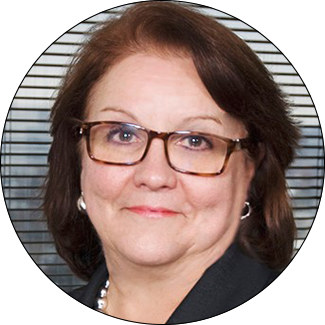 Pam has a unique background in both employment/labor law and Human Resources, which has contributed to her now serving as both a partner at Taft and as Taft's own Chief Human Resources Officer. In her law practice, Pam represents and defends public and private employers in all aspects of employment and labor relations matters. She holds the distinction of being Board Certified by the Ohio State Bar Association as a Specialist in the practice of Labor and Employment law.
For her labor and employment law clients, Pam provides counsel covering a wide variety of HR-related legal services. As Taft's Chief HR Officer, Pam is responsible for providing leadership and establishing and implementing human resources strategies to support the policies, practices and operations for the organization. With more than 30 years' experience, Pam creates and delivers practical management training how-to programs specifically designed to teach effective employee management, within the confines of the law, to executives, managers and supervisors. Pam received her undergraduate degree from The Ohio State University and earned her J.D. from Capital University School of Law.
---
Bookstore
Jaynie L Smith
Research Proves Customers Value More than Just Price
Relevant Selling, the sequel to best-seller, Creating Competitive Advantage, challenges the all-too-familiar price issue. Many companies lament that price pressure has destroyed their margins – but when customers are surveyed in dou­ble-blind studies, we learn that more than 90% of the time, price is not the most important buying factor. This book will teach you how to uncover what is relevant to your market and stop caving in on price. Without relevance, successful negotiation is seriously hindered. More than Just Price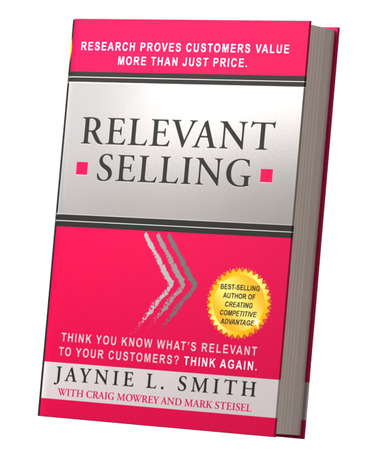 Differentiators are not competitive advantages if they are not relevant to the customer.
Companies must not only sell value, they must also sell what is specifically of value to the customer.
The majority of marketing and advertising efforts rely too heavily on creativity instead of relevance.
Relevant Selling shows you the importance of learning what is most relevant to your customers, your prospects and your different target markets, noting they almost always require tailored messaging to be relevant. You will learn how to obtain and use that valuable information.
Each chapter is loaded with actual case studies and research that demonstrates how companies achieve remarkable results when they sell what is relevant. Many companies are leaving profits on the table each day simply because they lack the research described in this book.

Buy Now