Complete Story

10/31/2022
Kiki Ramsey, Ph.D.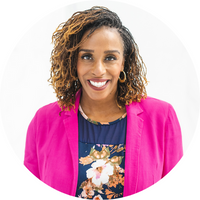 Dr. Kiki Ramsey is a Positive Psychologist, Executive Coach, and Author. As the CEO of The Positive Psychology Coaching and Diversity Institute (PPCaDI), a leadership development firm that specializes in leadership and diversity coaching and training, Dr. Kiki inspires employees to tap into their purpose, courage, and belonging, so they can find true happiness doing work they love.
Dr. Kiki is the author of Get Courageous Now: A Woman's Guide to Finding Her Passions and Purpose in Life, a book offering women a step-by-step guide to radically breakthrough the mindset of fear and finding true meaning in doing what they love.
Dr. Kiki holds a Master's in Social Work and a Master's Positive Psychology Coaching and a Ph.D. in Business Psychology.
---
Bookstore
Paul Reilly
Value-Added Selling (4th Edition)
Paul Reilly, Tom Reilly
"Value" is about more than just price. Good salespeople understand that and know what differentiates their products from that of competitors. Developments in technology, including price comparison apps and search engines, now provide consumers with more information than ever, making it much harder to value and sell your product. Additionally, millennials, who now comprise the largest population in the workforce, prefer to do things differently than prior generations. This updated fourth edition of Reilly's classic guide examines the latest trends and technology that have impacted the market and provides expert advice on leveraging current technology to increase sales.

Value-Added Selling, 4th edition offers proven strategies and tactics to help you not only close more sales but improve repeat business without compromising on price. You'll learn how to anticipate the needs, wants, and concerns of buyers from the very beginning of the sales process. The book shows how to compete more profitably by selling value, not price. Visit www.TomReillyTraining.com for more information on this important message.