Complete Story

10/31/2022
Kiki Ramsey, Ph.D.
New to UID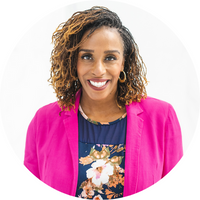 Dr. Kiki Ramsey is a Positive Psychologist, Executive Coach, and Author. As the CEO of The Positive Psychology Coaching and Diversity Institute (PPCaDI), a leadership development firm that specializes in leadership and diversity coaching and training, Dr. Kiki inspires employees to tap into their purpose, courage, and belonging, so they can find true happiness doing work they love.
Dr. Kiki is the author of Get Courageous Now: A Woman's Guide to Finding Her Passions and Purpose in Life, a book offering women a step-by-step guide to radically breakthrough the mindset of fear and finding true meaning in doing what they love.
Dr. Kiki holds a Master's in Social Work and a Master's Positive Psychology Coaching and a Ph.D. in Business Psychology.
---
Bookstore
Jim Ambrose
This 5 Fundamentals for the Wholesale Distribution Branch Manager, Second Edition is the classic step-by-step guide to helping branch managers improve their business and leadership skills. "If winning means profitable market share and profitable market share growth, then developing the branch manager is essential to a company's success," he says.