Complete Story

10/31/2022
051. Defining Your Goals Starts Today, Achieving Your Goals Starts Tomorrow
Instructor: Jeremy Wall (New to UID)
Level of Complexity: Intermediate
11:45 AM - 12:45 PM
In this closing keynote, Jeremy will ensure that when you return to work, you will know how to implement what you've learned and set your individual goals be. More so, he will provide you guidance on how to take what you have learned to impact the entire company. This keynote is not meant to close out UID, in fact, it's just the beginning of the next step, bringing these lessons back to the workplace. We define success as the achievement of your goals; and during this session, you will set those goals for yourself, your team, and even the entire company.
We will provide you with the frameworks for where to start and how to continually improve your own goal-setting process. Successful managers and leaders use goals to align the entire team around a shared vision of the future; now it's your turn to use goals as a tool to empower those around you to focus on the daily actions and decisions that move the entire company toward success.
---
Bookstore
Jon Schreibfeder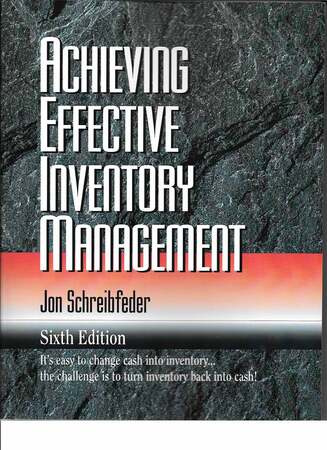 Achieving Effective Inventory Management, 6th Edition, based on our most recent research and up-to-date "best practices", provides a complete guide for managing a large and often troublesome asset: inventory.
The economic challenges facing distributors today have resulted in EIM conducting a thorough review and update of the entire 5th edition. This update, coupled with discussions regarding the impact and adjustments that the current economic challenges have produced in all areas of inventory management, has produced our new 6th edition.
This book helps you achieve the goal of effective inventory management — to meet or exceed customers' expectations of product availability with the amount of each item that will maximize your organization's net profits or minimize its total inventory investment.