Complete Story

10/31/2022
051. Defining Your Goals Starts Today, Achieving Your Goals Starts Tomorrow
Instructor: Jeremy Wall (New to UID)
Level of Complexity: Intermediate
11:45 AM - 12:45 PM
In this closing keynote, Jeremy will ensure that when you return to work, you will know how to implement what you've learned and set your individual goals be. More so, he will provide you guidance on how to take what you have learned to impact the entire company. This keynote is not meant to close out UID, in fact, it's just the beginning of the next step, bringing these lessons back to the workplace. We define success as the achievement of your goals; and during this session, you will set those goals for yourself, your team, and even the entire company.
We will provide you with the frameworks for where to start and how to continually improve your own goal-setting process. Successful managers and leaders use goals to align the entire team around a shared vision of the future; now it's your turn to use goals as a tool to empower those around you to focus on the daily actions and decisions that move the entire company toward success.
---
Bookstore
Sean Glaze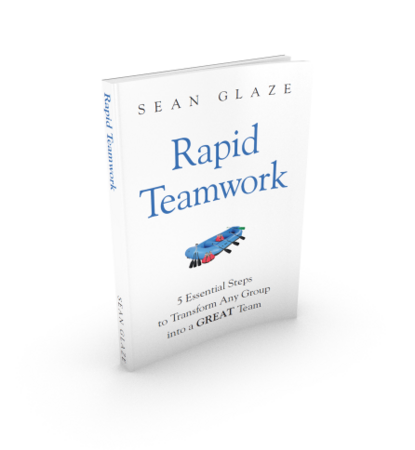 In modern organizations, there seems to be a revolving door of new projects and new teammates. The challenge is seldom about strategy. Leaders struggle because they don't have a process for bringing diverse individuals together as a collaborative team.
Rapid Teamwork tells the story of Greg Sharpe, a manager whose team has been underachieving and struggling with a few issues.
What he and his executive team experience during an unusual rafting retreat is a lesson on how to become a more productive team quickly – creating a more unified workforce.