Complete Story

10/31/2022
050. The People Productivity Equation: How to Practice No Surprise Management
Instructor: Kathryn Newton, Ph.D.
Level of Complexity: Foundational
9:45 AM - 11:15 AM
In this workshop, Kathy will share a systems approach to maintaining a productive work environment for your employees and learn how to beat the "great resignation." In 2022, only 24% of Americans believe their managers had their best interests at heart. Learn why no-surprise Management (Incl HR) (Incl HR) is important to change that viewpoint with key leadership skills. This course will help you manage ongoing change and conflict, as well as provide you with the best training tools for advancing your workforce. Lastly, you will discover the number 1 reason employees quit their managers and how the biggest decision you make can prevent that.
---
Bookstore
Jon Schreibfeder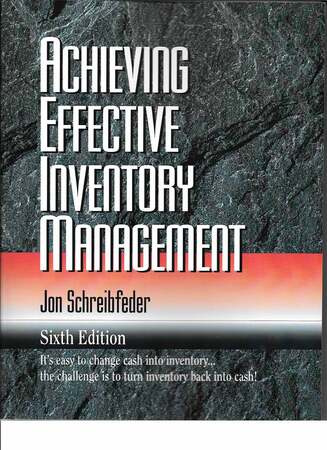 Achieving Effective Inventory Management, 6th Edition, based on our most recent research and up-to-date "best practices", provides a complete guide for managing a large and often troublesome asset: inventory.
The economic challenges facing distributors today have resulted in EIM conducting a thorough review and update of the entire 5th edition. This update, coupled with discussions regarding the impact and adjustments that the current economic challenges have produced in all areas of inventory management, has produced our new 6th edition.
This book helps you achieve the goal of effective inventory management — to meet or exceed customers' expectations of product availability with the amount of each item that will maximize your organization's net profits or minimize its total inventory investment.