Complete Story

10/31/2022
033. Managing Risk and Spend in the Global Supply Chain
Instructor: Thomas Cook
Level of Complexity: Foundational/Intermediate/Advanced
8:00 AM - 11:30 AM
All business executives involved in international business require skill sets in risk and spending reduction. This seminar will frame the issues in global trade that impact risk and spending with a detailed focus on contemporary solutions that could be utilized. Real-life examples and case studies will be discussed, making this a highly interactive workshop. Tom will also address issues of concern related to a Post-Pandemic World and the interface has morphed in the last 2½ years.
---
Bookstore
Jon Schreibfeder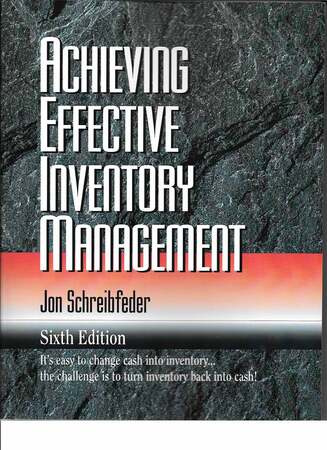 Achieving Effective Inventory Management, 6th Edition, based on our most recent research and up-to-date "best practices", provides a complete guide for managing a large and often troublesome asset: inventory.
The economic challenges facing distributors today have resulted in EIM conducting a thorough review and update of the entire 5th edition. This update, coupled with discussions regarding the impact and adjustments that the current economic challenges have produced in all areas of inventory management, has produced our new 6th edition.
This book helps you achieve the goal of effective inventory management — to meet or exceed customers' expectations of product availability with the amount of each item that will maximize your organization's net profits or minimize its total inventory investment.