Complete Story

10/31/2022
031. Make it a Process…Key Elements of Sales Management
Instructor: Joe Ellers
Level of Complexity: Intermediate/Advanced
8:00 AM - 11:30 AM
The role of sales management has changed over the past 25 years. The primary change is a shift from customer relationship management to the need for more focused, proactive sales efforts. In this workshop, Joe will address the core elements of effective sales management including a set of specific tools that can be implemented immediately: The Sales Planning Matrix; Product/Market Focus; Target Accounts (and Prospects); Calendar Management; Opportunity Management; and Joint Calls. Participants will be challenged to develop a draft sales plan, during the class setting.
---
Bookstore
Sean Glaze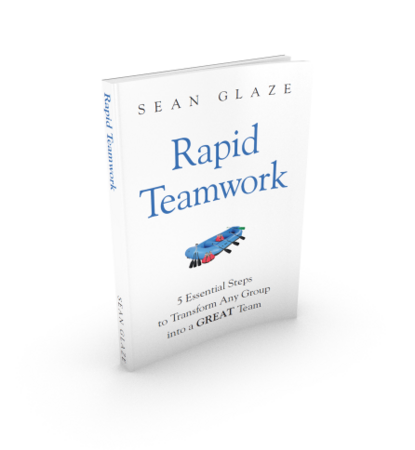 In modern organizations, there seems to be a revolving door of new projects and new teammates. The challenge is seldom about strategy. Leaders struggle because they don't have a process for bringing diverse individuals together as a collaborative team.
Rapid Teamwork tells the story of Greg Sharpe, a manager whose team has been underachieving and struggling with a few issues.
What he and his executive team experience during an unusual rafting retreat is a lesson on how to become a more productive team quickly – creating a more unified workforce.