Complete Story

10/28/2022
025. Effective Warehouse Management
Instructor: Matt Schreibfeder (New to UID) & Jon Schreibfeder
Level of Complexity: Intermediate
1:00 PM - 4:30 PM
Every distributor has one or more warehouses. But few realize that efficient and effective warehouse operations are a key element to success and profitability. In this workshop, we will explore how a few simple practices will help you ensure that the on-hand quantities of stocked products are consistently accurate and that you efficiently store items in order to minimize the cost of filling orders. Included will be a presentation of a cost/benefit analysis of implementing new material-handling technology.
Topics will include: efficient warehouse layouts, having the "right" people in the "right" job, best practices in organizing and processing warehouse activities, preventing errors, maintaining a safe and productive work environment, selecting appropriate storage units, determining the space required to stock each item, equipment selection, and metrics to monitor warehouse performance
---
Bookstore
Sam Richter, CSP, CPAE
To win in business, sales, prospecting, and networking you must do your homework. Yet you most likely waste hours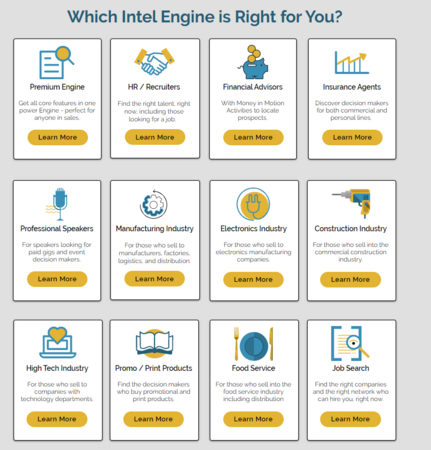 searching online trying to locate opportunities and learn about companies, people, and what they care about. STOP IT! ​
Cut your information-gathering time from minutes to seconds.​
Find the right decision maker, at a time when they are interested in hearing your message.​
Discover new opportunities, research competitors and markets, and ensure relevant value in every business meeting, networking event, and sales call.