Complete Story

10/27/2022
007. The Noble Calling of Distribution
Instructor: Dirk Beveridge
Level of Complexity: Intermediate
9:30 AM - 12:15 PM
In today's complex, ever-changing environment, leaders are learning that the very nature of leadership is rapidly being redefined by the social, technological, and demographic forces creating new customer and employee expectations. Leaders must look beyond solely managing performance and productivity to focus on purpose and impact in this modern world.
The human element of leadership has become the true north for today's leaders. This optimistic and forward-looking presentation introduces lessons and tools that will inspire you to lead with what Dirk describes as a noble calling. Throughout this workshop Dirk will introduce qualified data that shows leadership is at an inflection point - we are being called to lead differently. He'll also share inspiring and insightful case studies of leaders from Distribution Strategy and beyond, who are setting the standard.
---
Bookstore
Colleen Stanley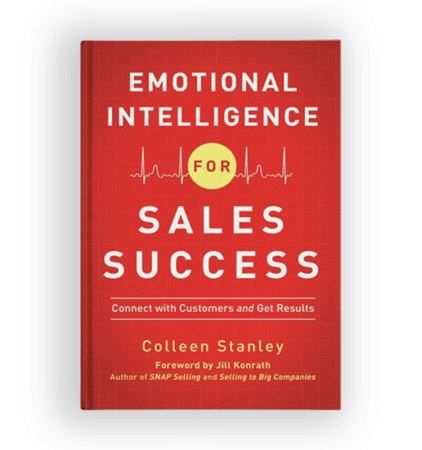 In Emotional Intelligence for Sales Success, you'll learn how to increase impulse control for better questioning and listening, which EI skills are related to likability and trust, how empathy leads to bigger sales conversations and more effective solutions, how emotional intelligence can improve prospecting efforts, which EI skills are most common among top sales producers, and much more.
Customers can get product information and price comparisons online. The true differentiator between you and a bot is your ability to deftly solve problems and build relationships. From business development to closing the deal, emotional intelligence will drive your performance - and your success.