Complete Story

01/25/2022
Skip Weisman
Sixteen seasons as CEO for five professional baseball teams provides Skip Weisman with the ideal background to be a business coach that helps small businesses create championship companies. From 1986-2001 Skip served as CEO for five different professional baseball teams affiliated with the Boston Red Sox, Cincinnati Reds, New York Mets, Seattle Mariners, Tampa Bay Rays, and Texas Rangers.

As CEO, Skip's primary role was to put butts in seats, keep the beer cold, and the bathrooms clean at his stadiums to keep fans coming back night after night. Twice in his baseball career his franchise won "Organization of the Year" Awards from the primary industry publications, The Sporting News and Baseball America.

Since 2002 Skip has been a keynote speaker, author, and small business coach working with business owners and their employees to create championship company cultures and work environments. His clients report more positive, more productive, and even more profitable companies after working together.
---
Bookstore
Colleen Stanley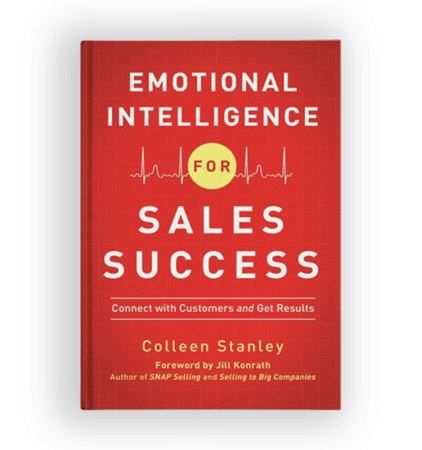 In Emotional Intelligence for Sales Success, you'll learn how to increase impulse control for better questioning and listening, which EI skills are related to likability and trust, how empathy leads to bigger sales conversations and more effective solutions, how emotional intelligence can improve prospecting efforts, which EI skills are most common among top sales producers, and much more.
Customers can get product information and price comparisons online. The true differentiator between you and a bot is your ability to deftly solve problems and build relationships. From business development to closing the deal, emotional intelligence will drive your performance - and your success.