Complete Story

10/21/2021
Emotional Intelligence for Sales Leadership
Colleen Stanley
You have the best sales team, the latest technology, information, and education, yet only 53% of sales representatives are meeting or exceeding their quotas. The one-piece most sales leaders neglect is hiring for and developing Emotional Intelligence skills.
Learn how emotional intelligence and the developing critical soft skills required for relationship-building outperform yet more sales technology and fad techniques.
---
Bookstore
Mike Marks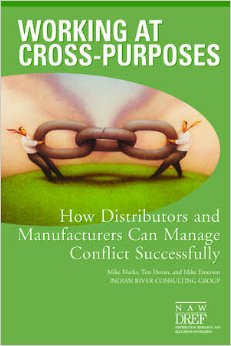 It takes a long time to develop good distributor-supplier relationships; unfortunately, it only takes a short time to destroy them. Best seller Working at Cross-Purposes, written by Mike Marks, Tim Horan, and Mike Emerson, takes a look at what really drives these relationships, how often they go bad, and why.