Complete Story

10/12/2021
049. Visionary Leadership: Crafting Your Vivid Vision
Instructor: Dirk Beveridge
Level of Complexity: Intermediate
9:45 AM - 11:15 AM
Many leaders throughout distribution get caught up in the day-today and lose sight of what is possible. Great leadership begins with vision. In his book, INNOVATE! How Successful Distributors Lead Change In Disruptive Times, Dirk Beveridge wrote "Without vision there is no change, transformation, and innovation." As a leader it is incumbent upon you to clearly define a future reality - what you and your team are ultimately working towards. Your ability to craft a meaningful, inspiring, and relevant vision is the difference between stasis and change, plateauing and growth, triviality and significance.
---
Bookstore
Jon Schreibfeder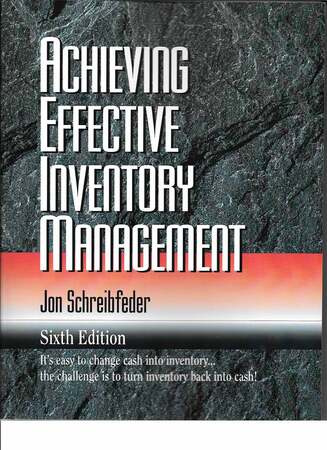 Achieving Effective Inventory Management, 6th Edition, based on our most recent research and up-to-date "best practices", provides a complete guide for managing a large and often troublesome asset: inventory.
The economic challenges facing distributors today have resulted in EIM conducting a thorough review and update of the entire 5th edition. This update, coupled with discussions regarding the impact and adjustments that the current economic challenges have produced in all areas of inventory management, has produced our new 6th edition.
This book helps you achieve the goal of effective inventory management — to meet or exceed customers' expectations of product availability with the amount of each item that will maximize your organization's net profits or minimize its total inventory investment.