Complete Story

10/12/2021
044. P.I.V.O.T. - Strategic & Tactical Leadership through a Crisis to Grow Your Business
Instructor: Mary Kelly, Ph.D., Commander, US Navy (ret)
Level of Complexity: Intermediate
8:00 AM - 9:30 AM
Participants get an overview of the current industry challenges, as well as strategic and tactical solutions that solve today's challenges. In addition to getting the 12-Month Business Success and Accountability Planner, everyone gets the Leader's Blind Spot Quiz, generating a personalized assessment that provides a comprehensive understanding of individualized strengths and areas to consider.
Do you know the 6 stages of responses during a crisis? When facing a crisis, most people remain in stages 1-4 of the 6 stages. This is normal and instinctive as people move to protect what is closest to them. There is a silver lining. Every crisis is a catalyst for innovation, creativity, invention, and advancement. This is why leaders have to be in stages 5 and 6. Stages 5 and 6 is where leaders find the opportunities.
In this engaging and entertaining program, Mary uses lessons from the Gulf Wars and 9-11 to get us through the painful aspects of our challenges, embrace change, and turn disruption into evolution. *How can we move our mindset into stages 5 and 6? *How do we brainstorm to find the opportunities? *How do we provide the right leadership that allows our people to thrive during adversity? *How do we encourage creative problem-solving to increase profitability?
---
Bookstore
Colleen Stanley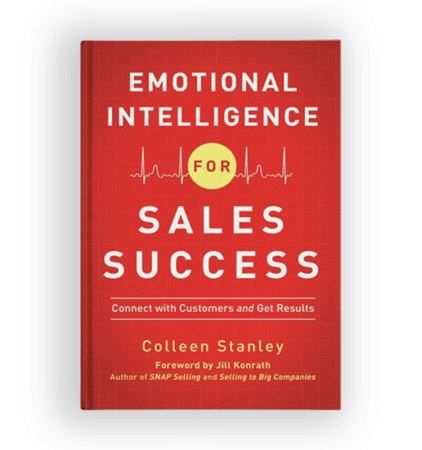 In Emotional Intelligence for Sales Success, you'll learn how to increase impulse control for better questioning and listening, which EI skills are related to likability and trust, how empathy leads to bigger sales conversations and more effective solutions, how emotional intelligence can improve prospecting efforts, which EI skills are most common among top sales producers, and much more.
Customers can get product information and price comparisons online. The true differentiator between you and a bot is your ability to deftly solve problems and build relationships. From business development to closing the deal, emotional intelligence will drive your performance - and your success.