Complete Story

10/12/2021
036. The Leadership Imperative
Presenter: Dirk Beveridge
Level of Complexity: Intermediate
1:00 PM - 4:30 PM
Your success as a leader is ultimately dependent upon your ability to align a high potential team around winning ideas. Now more than ever in the midst of uncertainty and volatility, leadership throughout distribution requires building inspired teams, championing change, and creating a culture of high performance. This program will introduce you to a variety of leadership frameworks with a primary focus on how to apply those while inspiring focus, commitment, growth, and results from your team. You'll leave the program with a renewed commitment to creating significant impact for your business as well as each individual on your team.
---
Bookstore
Jon Schreibfeder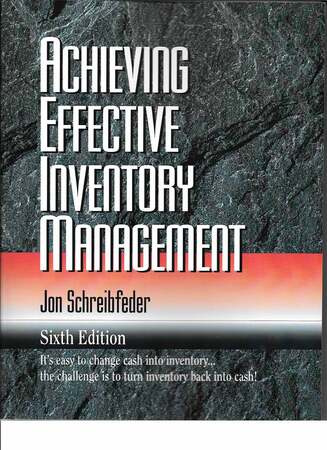 Achieving Effective Inventory Management, 6th Edition, based on our most recent research and up-to-date "best practices", provides a complete guide for managing a large and often troublesome asset: inventory.
The economic challenges facing distributors today have resulted in EIM conducting a thorough review and update of the entire 5th edition. This update, coupled with discussions regarding the impact and adjustments that the current economic challenges have produced in all areas of inventory management, has produced our new 6th edition.
This book helps you achieve the goal of effective inventory management — to meet or exceed customers' expectations of product availability with the amount of each item that will maximize your organization's net profits or minimize its total inventory investment.