Complete Story

10/12/2021
033. Winning the Talent War: How to Attract and Keep the Best Talent
Presenter: Jeff Butler (New to UID)
Level of Complexity: Foundational
8:00 AM - 11:30 AM
Have you ever struggled to recruit the right person for your team? And if you were able to find them, was it even more difficult to keep them? More than ever, talent is in peak demand and companies are having to completely change the way they view human capital to stay competitive. In this program, you will hear up-to-the-minute data and case studies presented by Jeff Butler on how organizations are winning the war for talent. Jeff has helped dozens of companies and seen unusual and groundbreaking ways to attract talent. Jeff has mapped out the complete recruiting life cycle. Each segment covers key areas where companies often lose their talent, ranging from mistakes in their recruiting process to failing accommodate changing workplace expectations. Leaders will learn both high-level theories as well as tactical strategies they can use to guide their teams to talent victories.
---
Bookstore
Colleen Stanley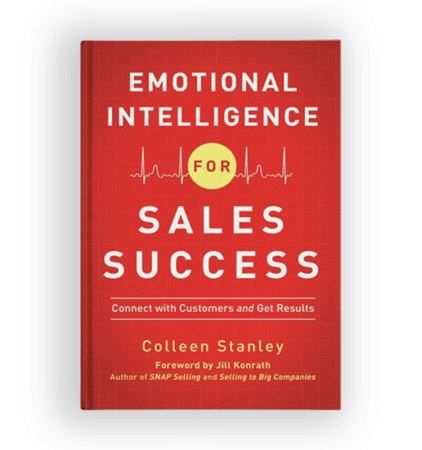 In Emotional Intelligence for Sales Success, you'll learn how to increase impulse control for better questioning and listening, which EI skills are related to likability and trust, how empathy leads to bigger sales conversations and more effective solutions, how emotional intelligence can improve prospecting efforts, which EI skills are most common among top sales producers, and much more.
Customers can get product information and price comparisons online. The true differentiator between you and a bot is your ability to deftly solve problems and build relationships. From business development to closing the deal, emotional intelligence will drive your performance - and your success.