Complete Story

10/11/2021
019. The Unspoken Rules of Leadership
Instructor: Jamie Turner
Level of Complexity: Intermediate
8:00 AM - 11:30 AM
Are you an executive, team leader, or manager who is interested in learning tips and techniques that will help you be a better leader and mentor? If so, then you won't want to miss The Unspoken Rules of Leadership where internationally recognized author, speaker, and management consultant Jamie Turner shares a framework that can help you navigate the world of leadership more effectively. In this fun, engaging, hands-on workshop, Jamie will share insights and techniques you can use to be a better communicator, a more effective manager, and a top-notch leader. You've seen Jamie on CNN, HLN, as well as in Forbes, Inc., Business Insider, and the Wall Street Journal. His techniques have been adopted by companies large and small around the globe. If you're ready for new insights and new techniques that can improve your leadership skills, then be sure to join us for this fun, engaging workshop from one of the world's leading experts.
---
Bookstore
Colleen Stanley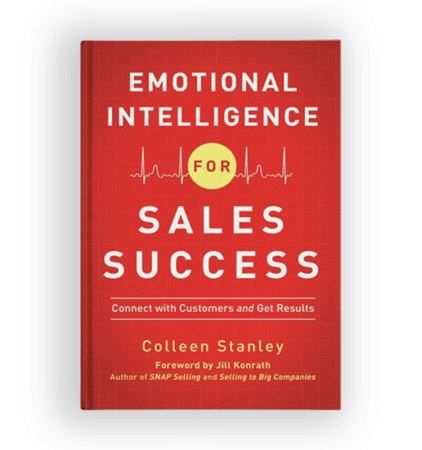 In Emotional Intelligence for Sales Success, you'll learn how to increase impulse control for better questioning and listening, which EI skills are related to likability and trust, how empathy leads to bigger sales conversations and more effective solutions, how emotional intelligence can improve prospecting efforts, which EI skills are most common among top sales producers, and much more.
Customers can get product information and price comparisons online. The true differentiator between you and a bot is your ability to deftly solve problems and build relationships. From business development to closing the deal, emotional intelligence will drive your performance - and your success.