Complete Story

10/11/2021
018. Building a Sales EQ & IQ Sales Playbook to Create Sustainable Sales Results
Instructor: Colleen Stanley
Level of Complexity: Intermediate
8:00 AM - 11:30 AM
The sales department is often the last department in the company to be systematized. Many organizations do not have the right infrastructure in place to scale predictable and profitable revenue. There's no unified sales approach, forcing each salesperson to develop and run their own sales playbook. Lack of process makes coaching and duplication of best sales practices impossible, leading to slow revenue growth. In this workshop, sales managers learn how to create a customized sales playbook for their organization. The result is increased sales, in less time, with the right type of customers.
---
Bookstore
Colleen Stanley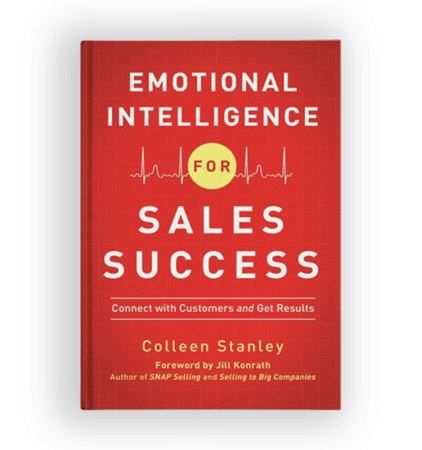 In Emotional Intelligence for Sales Success, you'll learn how to increase impulse control for better questioning and listening, which EI skills are related to likability and trust, how empathy leads to bigger sales conversations and more effective solutions, how emotional intelligence can improve prospecting efforts, which EI skills are most common among top sales producers, and much more.
Customers can get product information and price comparisons online. The true differentiator between you and a bot is your ability to deftly solve problems and build relationships. From business development to closing the deal, emotional intelligence will drive your performance - and your success.