Complete Story

10/07/2021
010. Leaders Are Not Born. They are Built!
Instructor: Randy Disharoon
Level of Complexity: Intermediate
1:00 PM - 4:30 PM
In this course, participants will learn the four phases of leadership development: 1) Build Within – they will conduct a personal leadership assessment and begin to assimilate the four keys to developing their capacity to lead themselves and others. 2) Build Around – they will employ the five keys to recruiting and retaining top talent and cultivate the power of communication. 3) Build Up – they will discover the seven steps to developing a winning culture and how to lead during times of change and/or crisis. 4) Build Out – they will strategize how to influence their industry and community and brainstorm ways to pass success on to the next generation of leaders.
---
Bookstore
Colleen Stanley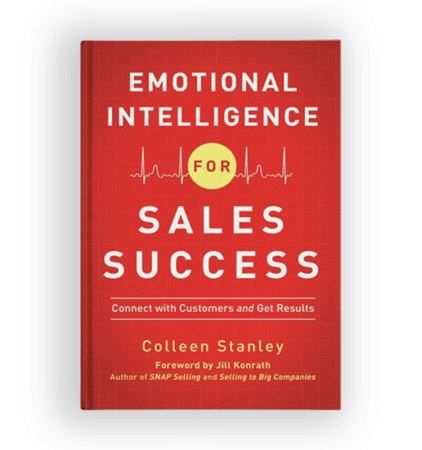 In Emotional Intelligence for Sales Success, you'll learn how to increase impulse control for better questioning and listening, which EI skills are related to likability and trust, how empathy leads to bigger sales conversations and more effective solutions, how emotional intelligence can improve prospecting efforts, which EI skills are most common among top sales producers, and much more.
Customers can get product information and price comparisons online. The true differentiator between you and a bot is your ability to deftly solve problems and build relationships. From business development to closing the deal, emotional intelligence will drive your performance - and your success.