Complete Story

01/11/2021
026. Digital Marketing Growth Hacks: How to Use Digital to Grow Your Sales and Revenues
Instructor: Jamie Turner
Level of Complexity
1:00 PM - 4:30 PM
Are you struggling to keep up with all of the new and emerging technologies in sales and marketing? If so, you're not alone -- many executives are afraid of being left behind while their customers adopt new technologies and change their behaviors. If you're concerned about all of the changes taking place in business or would like to learn how to use digital marketing to grow your sales and revenues, we have some good news. In this fun, engaging, action-oriented workshop, internationally recognized author, speaker, and management consultant Jamie Turner will share news ways -- and some traditional ways -- that you can use marketing to target, nurture, and convert more of your prospects into customers.
---
Bookstore
Jon Schreibfeder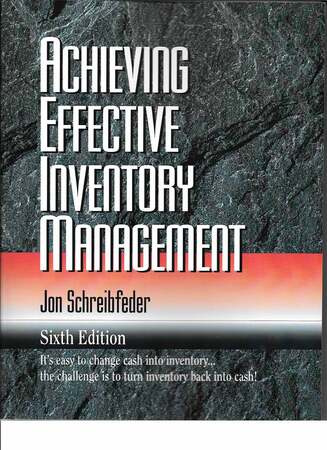 Achieving Effective Inventory Management, 6th Edition, based on our most recent research and up-to-date "best practices", provides a complete guide for managing a large and often troublesome asset: inventory.
The economic challenges facing distributors today have resulted in EIM conducting a thorough review and update of the entire 5th edition. This update, coupled with discussions regarding the impact and adjustments that the current economic challenges have produced in all areas of inventory management, has produced our new 6th edition.
This book helps you achieve the goal of effective inventory management — to meet or exceed customers' expectations of product availability with the amount of each item that will maximize your organization's net profits or minimize its total inventory investment.