Complete Story

10/27/2022
002. Selling Through Tough Times
Instructor: Paul Reilly
Level of Complexity: Intermediate
9:30 AM - 12:15 PM
In this workshop, you will learn how to sell effectively and build mental resilience during a downturn. Why is it that some sellers thrive during tough times yet others barely survive? What do they have—and what do they know—that keeps them on top? Selling Through Tough Times is a powerful, inspiring, and hope-filled message. Tough times provide opportunities to innovate and improve. Every seller faces tough times. This uplifting and practical message is your go-to guide to growing your profits and mental resilience in any downturn. Customers buy differently in tough times, so salespeople need to sell differently in tough times. In this presentation, participants will learn the right skills and how to embrace the right mindset to thrive during any downturn.
---
Bookstore
Colleen Stanley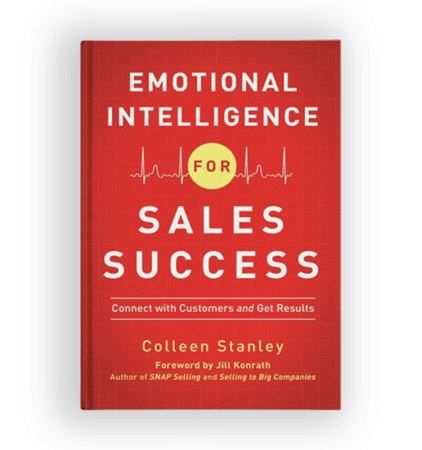 In Emotional Intelligence for Sales Success, you'll learn how to increase impulse control for better questioning and listening, which EI skills are related to likability and trust, how empathy leads to bigger sales conversations and more effective solutions, how emotional intelligence can improve prospecting efforts, which EI skills are most common among top sales producers, and much more.
Customers can get product information and price comparisons online. The true differentiator between you and a bot is your ability to deftly solve problems and build relationships. From business development to closing the deal, emotional intelligence will drive your performance - and your success.