Complete Story

10/27/2022
002. Selling Through Tough Times
Instructor: Paul Reilly
Level of Complexity: Intermediate
9:30 AM - 12:15 PM
In this workshop, you will learn how to sell effectively and build mental resilience during a downturn. Why is it that some sellers thrive during tough times yet others barely survive? What do they have—and what do they know—that keeps them on top? Selling Through Tough Times is a powerful, inspiring, and hope-filled message. Tough times provide opportunities to innovate and improve. Every seller faces tough times. This uplifting and practical message is your go-to guide to growing your profits and mental resilience in any downturn. Customers buy differently in tough times, so salespeople need to sell differently in tough times. In this presentation, participants will learn the right skills and how to embrace the right mindset to thrive during any downturn.
---
Bookstore
Gail Alofsin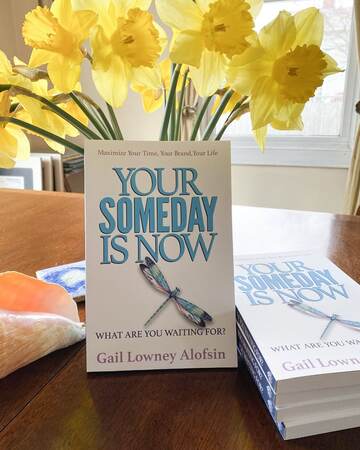 Experience meets the classroom as Gail merges the worlds of work, university, non-profit, personal branding, and work/life integration creating a book that focuses on YOUR best YOU! Jam-packed with practical and inspiring advice from both Gail and over 100 business professionals, she had the privilege of interviewing.
100% of sales are donated. Over $40,000 has been raised for local and international non-profits through sales of the book.