Complete Story

10/15/2020
023. Digital Marketing Growth Hacks: How to Use Digital to Grow Your Sales and Revenues
Instructor: Jamie Turner
Monday, March 15, 2021, 1:00 – 4:30 p.m.
Are you struggling to keep up with all of the new and emerging technologies in sales and marketing? If so, you're not alone -- many executives are afraid of being left behind while their customers adopt new technologies and change their behaviors. If you're concerned about all of the changes taking place in business or would like to learn how to use digital marketing to grow your sales and revenues, we have some good news. In this fun, engaging, action-oriented workshop, internationally recognized author, speaker, and management consultant Jamie Turner will share news ways -- and some traditional ways -- that you can use marketing to target, nurture, and convert more of your prospects into customers.
Jamie Turner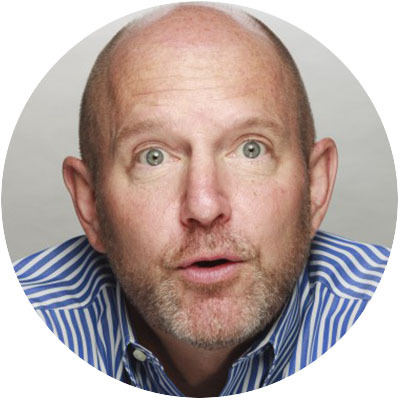 Jamie is an internationally recognized author, speaker and network TV news contributor who has worked with The Coca-Cola Company, AT&T, Holiday Inn and other global brands.
Jamie Turner is an internationally recognized speaker, author, and CEO who is a recipient of the Socialnomics "Top Keynote Speaker" award (along with Tony Robbins, Ariana Huffington, and Richard Branson).
You may have seen Jamie in Forbes, Inc., Entrepreneur, Business Insider or the Wall Street Journal. He's also a regular guest on CNN and HLN where he contributes segments on marketing, persuasion, and leadership. He is an adjunct professor at both Emory University and the University of Texas and has been profiled in the world's best-selling advertising textbook.
Jamie is the co-author of several essential business books including How to Make Money with Social Media; Go Mobile; and Digital Marketing Growth Hacks. He is the founder of 60SecondMarketer.com and has a new YouTube series called IN:60 which is available on YouTube. If you'd like to find find out more about having Jamie speak at your next event, click through to JamieTurner.Live.
---
Bookstore
F. Barry Lawrence, Ph.D., Senthil Gunasekaran, Pradip Krishnadevarajan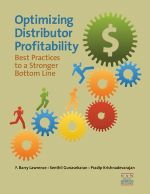 There are 47 best practices in Optimizing Distributor Profitability: Best Practices to a Stronger Bottom Line and all were developed from actual experiences of 84 real wholesale distribution firms across our industry. This groundbreaking research study is not academic modeling or theory; it is a powerful weapon for you to use to enhance your shareholder value.