Complete Story

10/15/2020
040. Value-Added Selling: How to Sell More Profitably by Competing on Value, Not Price!
Instructor: Paul Reilly
Wednesday, March 17, 2021, 9:45 – 11:15 a.m.
Today's sellers face familiar challenges at unprecedented levels. Markets are flooded with tough competitors selling similar products and services. With the commoditization of products and services, customers become increasingly price sensitive. This tone-setting presentation introduces you to Value-Added Selling. You'll learn several ideas that will help you implement this go-to-market strategy. In a competitive market, differentiation is key. What sets you apart from your competitors? Why should customers buy from you? How can you get them to return to you again and again? What if I told you that you can compete aggressively and outsell the competition while maintaining your profitability? You can compete aggressively and profitably based on your total value and not on price.
Paul Reilly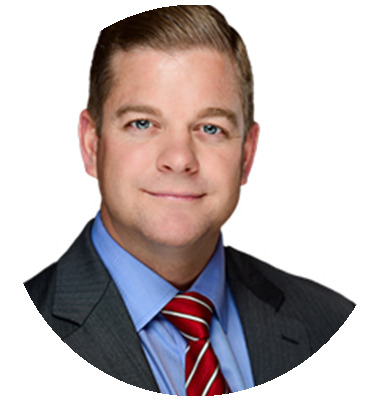 Paul is the owner and president of Tom Reilly Training. He began his sales career at the age of 16 in St. Louis, MO. He has sold car washes, painting services, jewelry, propane, construction tools and fasteners, and medical equipment. Paul has over fifteen years of business-to-business sales experience. For six of those years, he sold tools and fasteners for the Hilti organization. Paul joined the Hilti Master's club in 2010 and was recognized in 2011 with Hilti's three million dollar sales club. Paul Reilly is a salesperson at heart.
Reilly is co-author of Value-Added Selling fourth edition (McGraw-Hill, 2018) and is a contributor to a variety of publications. He is also a faculty member of the University of Innovative Distribution—UID. Paul has been a top-performer in his sales career because he embraces the Value-Added Selling message.
Paul attended the University of Missouri – Columbia, where he earned his undergraduate degree in Business Marketing. He went on to earn his MBA from Webster University. Paul's training methods draw from his diverse sales background. He can relate to your salespeople because he has faced the same challenges and opportunities they face on a daily basis.
---
Bookstore
Brent Grover
| | |
| --- | --- |
| | As wholesaler-distributors operate in today's economy, they must protect their most profitable, high-growth potential customers and avoid squandering their precious resources. If your sales compensation plan and other policies encourage your staff to misspend their time and your resources on the wrong customers, now is the time to act. If your company is overlooking opportunities to make money and stop profit leakage, this is the book for you! |