Complete Story

10/15/2020
033. How to Accelerate Your Competitive Advantage in Today's Unstable Markets
Instructor: Jim Pancero
Tuesday, March 16, 2021, 1:00 – 4:30 p.m.
This interactive course will explain how the four most disruptive post-virus shifts in selling today are impacting your sales team (and what you as their sales leader can do about it). You will learn the five best things you can do right now to stabilize and grow your business in today's unstable markets. You will also learn how you can strengthen and improve your team's "Why buy" selling message. A detailed workbook/action guide will be provided to help you take these ideas back to share with your sales team that includes a ten-stepped outline you can use to lead your team to a stronger message of value and uniqueness.
Jim Pancero, CSP, CPAE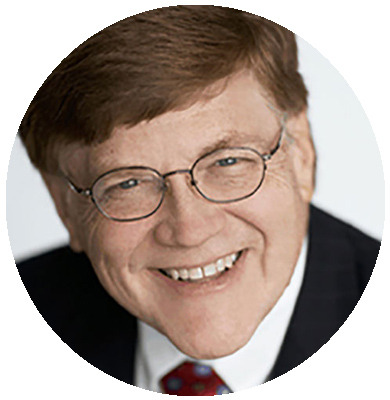 Jim is a Dallas based business-to-business sales and sales leadership expert and Hall of Fame professional keynote speaker and trainer. Jim has the leading-edge solutions you need to increase your team's competitive advantage. A leading go-to sales and sales leadership strategist for over three decades, Jim has been influencing, guiding and inspiring sales teams in more than 80 different industries to increase their sales, market share and profitability.
Jim's combination of humor, larger-than-life personality, outstanding research and real-world examples that hit home provide even experienced sales pros and sales leaders who think they've heard it all with strategies and concepts that work! You will be charged up and ready to go - and your company and customers will reap the rewards. To watch your profitability and productivity soar, sign up for a weekly dose of his insights at www.Pancero.com. Want to improve your sales team and increase your percentage of quota achieved? Check out all the courses available at www.AdvancedSalesUniversity.com. We know you and your team are good, now are you ready to get even better?
---
Bookstore
Jaynie L Smith
Think you know your company's competitive advantage? Think again.
Why should I do business with you … and not your competitor?
Whether you are a retailer, manufacturer, distributor, or service provider – if you cannot effectively answer this question, you may be missing the opportunity to maximize your potential customer base, client retention and margins.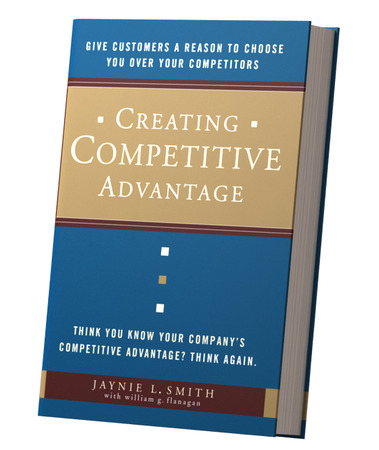 The five fatal flaws of most companies:
• They don't have a competitive advantage but think they do.
• They have a competitive advantage but don't know what it is – so they lower prices instead.
• They know what their competitive advantage is but neglect to consistently and effectively tell clients and prospects.
• They mistake "strengths" for competitive advantages.
• They don't concentrate on competitive advantages when making strategic and operational decisions.
Creating Competitive Advantage reveals that identifying and touting competitive advantages – based on your customer's perspective – is statistically proven to help your company's marketing and sales teams close more deals, at higher margins, and stay miles ahead of the competition.

Buy Now