Complete Story

10/15/2020
027. How to Strengthen Your Sales Team's Selling Skills
Instructor: Jim Pancero
Tuesday, March 16, 2021, 8:00 – 11:30 a.m.
This interactive course will show you, as the leader of your team, the selling skills you most want and need within your reps in today's post-virus selling environment. You will learn the evolution of selling explaining why so many of your senior sales reps are still stuck in outdated and ineffective selling philosophies. We will discuss the selling skills you most value in the next sales rep you hire. You will also learn the five most critical selling skills (in addition to product knowledge) your team needs to achieve long term selling success. A detailed workbook/action guide will be provided to help you take these ideas back to share with your sales team that includes a twenty-question evaluation of a sales rep's selling skills.
Jim Pancero, CSP, CPAE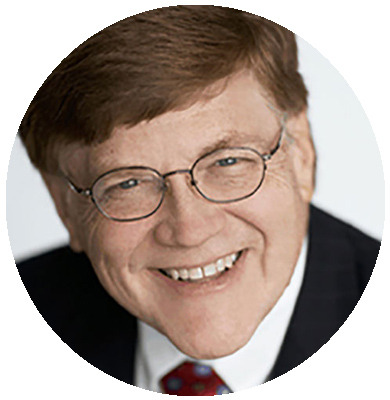 Jim is a Dallas based business-to-business sales and sales leadership expert and Hall of Fame professional keynote speaker and trainer. Jim has the leading-edge solutions you need to increase your team's competitive advantage. A leading go-to sales and sales leadership strategist for over three decades, Jim has been influencing, guiding and inspiring sales teams in more than 80 different industries to increase their sales, market share and profitability.
Jim's combination of humor, larger-than-life personality, outstanding research and real-world examples that hit home provide even experienced sales pros and sales leaders who think they've heard it all with strategies and concepts that work! You will be charged up and ready to go - and your company and customers will reap the rewards. To watch your profitability and productivity soar, sign up for a weekly dose of his insights at www.Pancero.com. Want to improve your sales team and increase your percentage of quota achieved? Check out all the courses available at www.AdvancedSalesUniversity.com. We know you and your team are good, now are you ready to get even better?
---
Bookstore
F. Barry Lawrence, Ph.D., Senthil Gunasekaran, Pradip Krishnadevarajan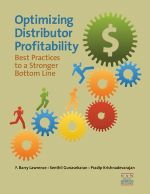 There are 47 best practices in Optimizing Distributor Profitability: Best Practices to a Stronger Bottom Line and all were developed from actual experiences of 84 real wholesale distribution firms across our industry. This groundbreaking research study is not academic modeling or theory; it is a powerful weapon for you to use to enhance your shareholder value.