Complete Story

10/15/2020
042. P.I.V.O.T. - Strategic and Tactical Leadership Through a Crisis to Grow Your Business
Instructor: Mary Kelly, Ph.D., CSP, CPAE, Commander, USN (ret)
Wednesday, March 17, 2021, 9:45 – 11:30 a.m.
Do you know the 6 stages of responses during a crisis? When facing a crisis, most people remain in stages 1-4 of the 6 stages. This is normal and instinctive as people move to protect what is closest to them. There is a silver lining. Every crisis is a catalyst for innovation, creativity, invention, and advancement. This is why leaders have to be in stages 5 and 6. Stages 5 and 6 is where leaders find the opportunities. In this engaging and entertaining course, Mary uses lessons from the Gulf Wars and 9-11 to get us through the painful aspects of our challenges, embrace change, and turn disruption into evolution.
Mary Kelly, PhD, CSP, Commander, US Navy (ret)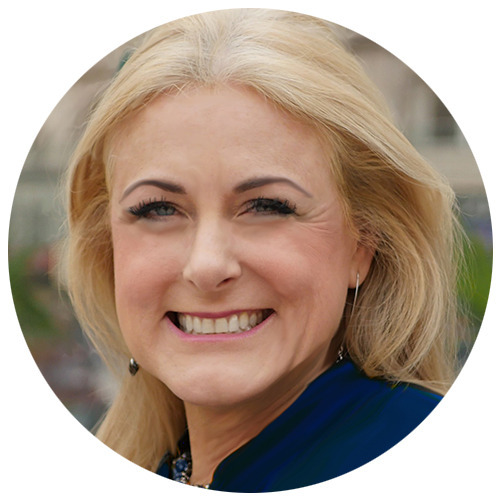 Mary speaks and advises on leadership, economics, productivity, and business growth. She is an internationally renowned author of eleven books. Mary's best-selling books, 15 Ways to Grow Your Business in Every Economy, Master Your World, and Why Leaders Fail, are used in 9 countries.
During her 21 years as a Naval intelligence and logistics officer, Mary trained more than 40,000 military and civilian personnel. She ran bases such as Pearl Harbor and Barbers Point. Mary knows leaders need to make the principles of leadership, communication, and business growth relevant to employees at all levels of an organization.
---
Bookstore
Skip Weisman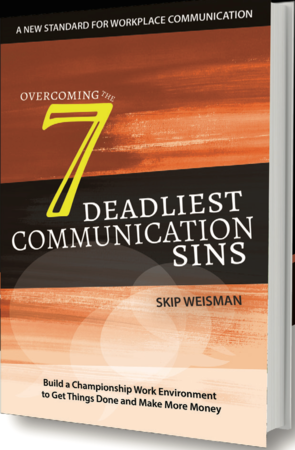 Communication is the cause of every success, failure and frustration. Don't you think it's vital to get it right? Just because we've been communicating since we were in our mother's wombs you think you know how to communicate.
This book will show you where you're getting it right and where you're missing the mark. You will learn the seven most common and most damaging communication mistakes that lead to endless workplace drama, toxic work environments, low accountability, poor attitudes and poor performance individually and organizationally. These communication mistakes are at the core of your employee retention issues, if you are struggling with them in this low unemployment economy.