Complete Story

10/15/2020
039. P.I.V.O.T. - Strategic and Tactical Leadership Through a Crisis to Grow Your Business
Instructor: Mary Kelly, Ph.D., CSP, CPAE, Commander, USN (ret)
Wednesday, March 17, 2021, 8:00 – 9:30 a.m.
Do you know the 6 stages of responses during a crisis? When facing a crisis, most people remain in stages 1-4 of the 6 stages. This is normal and instinctive as people move to protect what is closest to them. There is a silver lining. Every crisis is a catalyst for innovation, creativity, invention, and advancement. This is why leaders have to be in stages 5 and 6. Stages 5 and 6 is where leaders find the opportunities. In this engaging and entertaining course, Mary uses lessons from the Gulf Wars and 9-11 to get us through the painful aspects of our challenges, embrace change, and turn disruption into evolution.
Mary Kelly, PhD, CSP, Commander, US Navy (ret)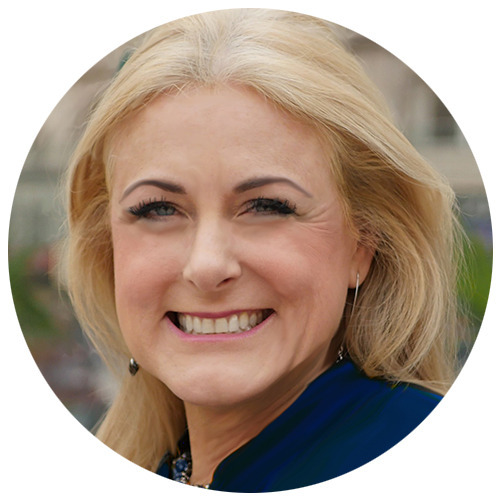 Mary speaks and advises on leadership, economics, productivity, and business growth. She is an internationally renowned author of eleven books. Mary's best-selling books, 15 Ways to Grow Your Business in Every Economy, Master Your World, and Why Leaders Fail, are used in 9 countries.
During her 21 years as a Naval intelligence and logistics officer, Mary trained more than 40,000 military and civilian personnel. She ran bases such as Pearl Harbor and Barbers Point. Mary knows leaders need to make the principles of leadership, communication, and business growth relevant to employees at all levels of an organization.
---
Bookstore
Jaynie L Smith
Think you know your company's competitive advantage? Think again.
Why should I do business with you … and not your competitor?
Whether you are a retailer, manufacturer, distributor, or service provider – if you cannot effectively answer this question, you may be missing the opportunity to maximize your potential customer base, client retention and margins.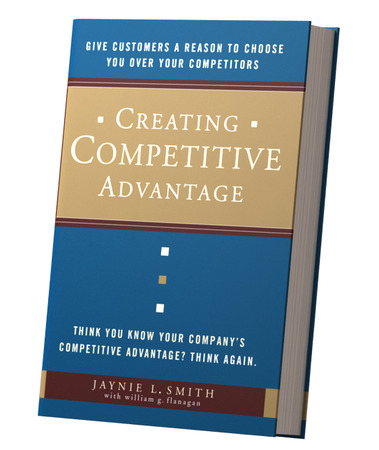 The five fatal flaws of most companies:
• They don't have a competitive advantage but think they do.
• They have a competitive advantage but don't know what it is – so they lower prices instead.
• They know what their competitive advantage is but neglect to consistently and effectively tell clients and prospects.
• They mistake "strengths" for competitive advantages.
• They don't concentrate on competitive advantages when making strategic and operational decisions.
Creating Competitive Advantage reveals that identifying and touting competitive advantages – based on your customer's perspective – is statistically proven to help your company's marketing and sales teams close more deals, at higher margins, and stay miles ahead of the competition.

Buy Now