Complete Story

02/14/2020
In Case of Emergency, Break Glass!
Mary Kelly, PhD, Commander, US Navy (ret)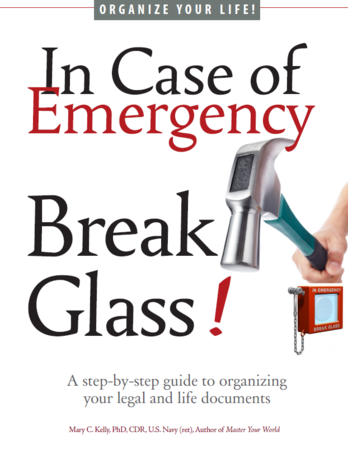 If you had to evacuate, would you be able to grab all of your important papers in less than a minute? If something happened to you, would a trusted friend or family member be able to take care of your family, business, and other obligations? Simplify the process of organizing and understanding your most important documents, and make it easy on other people in case you cannot act on your behalf.
Does your family know what to do in case something happens to you?
Do you have a process in place for what happens next?
Who takes care of your children, your parents, and the dog and cat?
This manual makes everything easy! The In Case of Emergency, Break Glass! book walks you through the details you need to have in place to take care of your friends, family, and business responsibilities. Topics include: Letters of Instruction, Wills, Trust, Powers of Attorney, Health Care Directives, Finances, Insurance, Memorial details, and caring for children, seniors, and pets. Make your family's most difficult time easier by getting this done!

Buy Now
---
Bookstore
Tim Horan, Steve Deist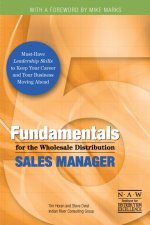 This book, by Tim Horan and Steve Deist, offers a practical but powerful approach for taking your sales force to the next level. It includes key concepts, practical ideas, and real-world stories taken from the front lines of wholesale distribution. This book will give you the essential leadership skills to keep your career and your business moving ahead and performing at higher levels.