Complete Story

10/11/2019
027 Using Your Solutions to Create Competitive Advantage (Full)
Presenter: Tim Underhill
Date: Monday, March 9, 2020

Time: 1:00-4:30 pm

Level of Complexity: Intermediate
Course Description: Positioning yourself as a solution provider can create a true competitive advantage. Why? Solutions can impact four key issues for your customers: 1) Objective Attainment, 2) Improved Operating Profits, 3) Improved Performance, and 4) Reduced Risk. This workshop will walk you through identifying your customers' needs, then determine what solutions you provide to help meet these needs, the impact your solution has on the four key issues above, and why you are the best supplier to provide these solutions. Create a plan you can leave with to position yourself as a solution provider.
Learning Objectives:
How to position yourself as a solution provider
Identifying how you impact issues critical to your customer's needs
Using a four-step process for selling solutions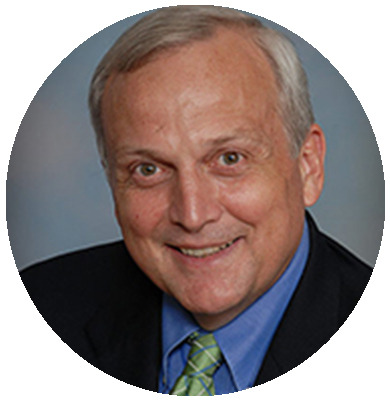 Tim is president of Strategic Business Solutions. His focus is to help distributors and manufacturers develop the skills and tools to document their value, develop account penetration/retention strategies, and create unique selling propositions based on total cost. Some of his clients have been able to document total cost savings of 20% or more compared to the annual purchase/sales price involved.
---
Bookstore
Skip Weisman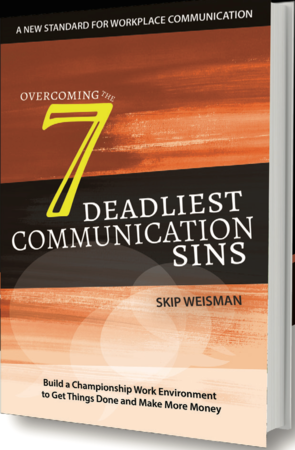 Communication is the cause of every success, failure and frustration. Don't you think it's vital to get it right? Just because we've been communicating since we were in our mother's wombs you think you know how to communicate.
This book will show you where you're getting it right and where you're missing the mark. You will learn the seven most common and most damaging communication mistakes that lead to endless workplace drama, toxic work environments, low accountability, poor attitudes and poor performance individually and organizationally. These communication mistakes are at the core of your employee retention issues, if you are struggling with them in this low unemployment economy.