Complete Story

10/11/2019
002 Powered Productivity: Tech Tools to Get Stuff Done
Presenter: Beth Ziesenis
Date: Sunday, March 8, 2020

Time: 8:00-11:30 am

Level of Complexity: Foundational
Course Description:
Join Your Nerdy Best Friend back again with the newest tech tools to increase productivity, efficiency and awesomeness for work and home. Beth Z's course includes new ideas for task automation, team collaboration, personal productivity and much more. No matter what your technology comfort level, you'll leave with real steps you can take to start changing the way you work right away.
Learning Objectives:
Evaluate low-cost, high-value apps and tech tools that you can start using right away
Compare great tech tips and app ideas from your colleagues
Investigate new ideas to increase efficiency, improve relationships and get things done


Beth Z is your New Nerdy Best Friend…Author. Speaker. Nerd.
Since her first Motorola RAZR flip phone, Beth Z has made a verb out of the word "nerd."
---
Bookstore
Skip Weisman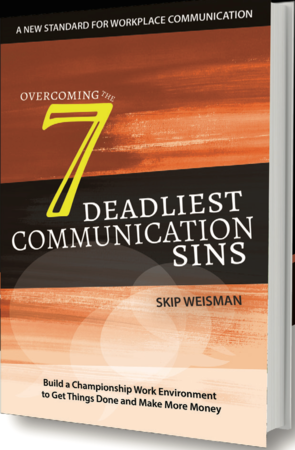 Communication is the cause of every success, failure and frustration. Don't you think it's vital to get it right? Just because we've been communicating since we were in our mother's wombs you think you know how to communicate.
This book will show you where you're getting it right and where you're missing the mark. You will learn the seven most common and most damaging communication mistakes that lead to endless workplace drama, toxic work environments, low accountability, poor attitudes and poor performance individually and organizationally. These communication mistakes are at the core of your employee retention issues, if you are struggling with them in this low unemployment economy.