Complete Story

10/12/2021
034. Every Sales YES Begins With a KNOW:  Web search secrets to find the right opportunities, the right decision makers, at the right time, with the right message
Presenter: Sam Richter
Level of Complexity: Intermediate
8:00 AM - 11:30 AM
In a prospect or client meeting, do you talk mainly about you and your organization? Or is the conversation focused on the other person and what he or she cares about? Do you make your prospects and clients feel important? Are you relevant? It's no longer enough to be interesting. In today's world you need to be interested. In this dynamic presentation, you will discover ways to find online information (that 99% of people have no clue how to do) and apply it to immediately grow your business. The Evolution of Sales is not a new sales process; don't worry, you're not starting over. Rather, it's an evolution of how to use a powerful set of online search resources to identify opportunities and approach prospects in ways where your message is welcomed and appreciated, in any economic environment.
All attendees receive complimentary Intel Engine (www.intelngin.com) access making it easy to practice what you learn.
---
Bookstore
Sam Richter, CSP, CPAE
To win in business, sales, prospecting, and networking you must do your homework. Yet you most likely waste hours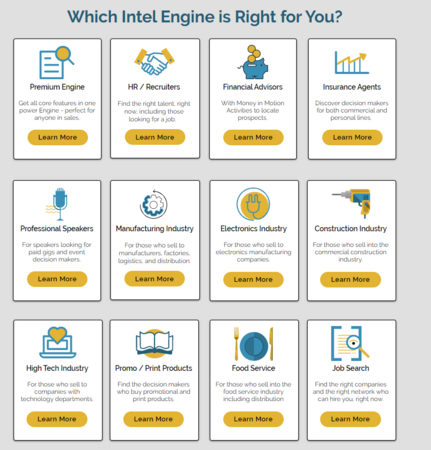 searching online trying to locate opportunities and learn about companies, people, and what they care about. STOP IT! ​
Cut your information-gathering time from minutes to seconds.​
Find the right decision maker, at a time when they are interested in hearing your message.​
Discover new opportunities, research competitors and markets, and ensure relevant value in every business meeting, networking event, and sales call.