Complete Story

10/11/2021
004. Ditch the Pitch: Influence through Improvisation
Instructor: Steve Yastrow
Level of Complexity: Foundational
8:30 AM - 11:45 AM
Influence and persuasion are critical to business success, but they aren't easy! Not only is it difficult to get the attention of the people we seek to influence, it is challenging to change their minds. Typical persuasion is about delivering information and presenting explanations; Steve Yastrow flips that idea around by teaching us how to Ditch the Pitch: Turn every presentation into a conversation that maters to the other person. Steve will teach us how to tear up our scripts and create the right persuasive conversation for the person we are speaking with. It's all about influence through improvisation.
---
Bookstore
Colleen Stanley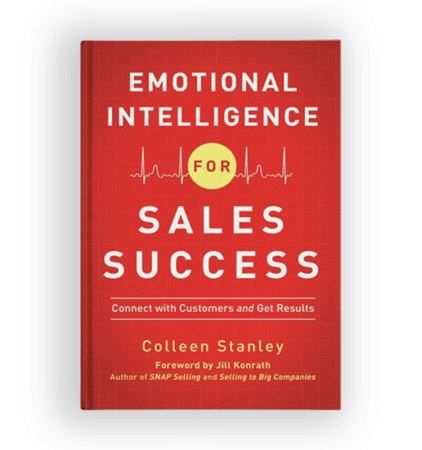 In Emotional Intelligence for Sales Success, you'll learn how to increase impulse control for better questioning and listening, which EI skills are related to likability and trust, how empathy leads to bigger sales conversations and more effective solutions, how emotional intelligence can improve prospecting efforts, which EI skills are most common among top sales producers, and much more.
Customers can get product information and price comparisons online. The true differentiator between you and a bot is your ability to deftly solve problems and build relationships. From business development to closing the deal, emotional intelligence will drive your performance - and your success.